Newsletter
Skip to table of contents
A Healthy Adoption
| | | | |
| --- | --- | --- | --- |
| By Olivia Cuartero-Briggs, November 12, 2015 | | Tweet | |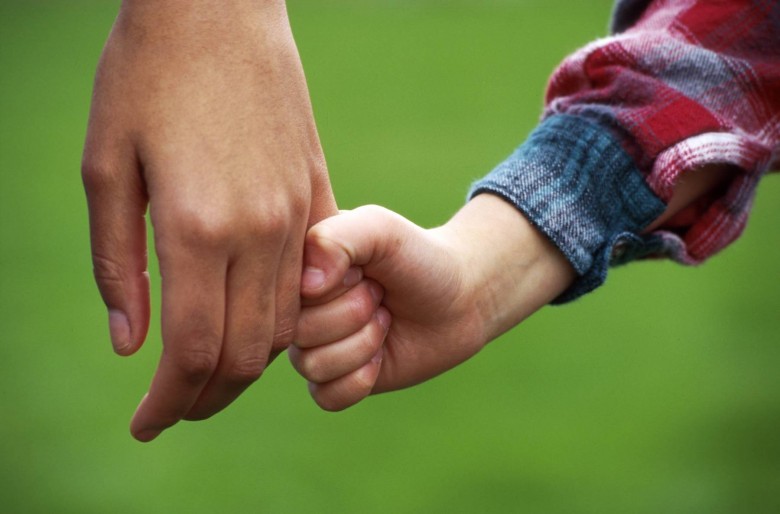 From the Arkansas controversy and the Oklahoma sex trafficking scandal to recently published editorials detailing personal horror stories, adoption has been a hot topic in the news of late, and not in a good way. Some of these stories have even ignited debate about the practice of re-homing and caring for unwanted or orphaned children. As a clinic and staff of medical professionals who have seen the beauty, rewards, and fulfillment that adopting a child brings, we feel compelled to respond.
Yes, adopting a child will be challenging in both expected and unexpected ways, but so is having one of your own. The other stories on adoption out there, that, of course, do not make big news, are those of struggle and incredible success. Parents and adopted children who are their closest friends and confidants. Children proclaiming that their adopted parents are their saviors. And most powerful of all, the parents who profess to being saved by their adopted children.
If you are considering adopting a child, currently in the process, or have just brought your child home, this newsletter is an introduction what to expect in terms of the health, treatment, and the support we offer for the new member of your family. If you would like additional guidance please feel free to contact us at any time.
Before Adoption
If you are adopting a child from the United States, chances are they will have complete health records. Children adopted from overseas, however, may not. Health assessments from adoption intermediaries can be helpful, but are often inaccurate or deceptive, so do not rely on these alone. Some potential ailments you may encounter include rickets, malnutrition, tuberculosis, and effects of drug and alcohol use during pregnancy (though this is less common outside of the U.S.). HIV testing is usually performed at birth in most countries, and the results should be available to you. If you have questions or concerns once you have interacted with the child, give our clinic a call. From your description our doctors should be able to get an idea of their health status and can recommend treatment if needed.
During Adoption
During the adoption process and while you are in the local vicinity, do not rush to change your new child's dietary habits. Feed the child what they have been eating, and then when you get home, feed them what is appropriate for their age. If medical treatment is needed, allow it by the child's current physician. (Again, if you have concerns, call us and we can advise.) And finally, if you do not feel an immediate bond between you and your new child, don't worry. Mothers of infants they have birthed do not always feel an instant connection. These things take time, patience, and care in all cases. More often than not, that perfect stranger that has just come into your life will soon become your perfect child.
Arrival Home
If there doesn't appear to be anything afflicting your new child, do not feel the need to rush them into the clinic. You may, and should, take a few weeks to settle in as a family before your child has their first health assessment. The common practices for this first visit include an evaluation of their development, a newborn test that screens for AIDS and a rare but preventable metabolic disease, a tuberculosis test, a stool sample for parasites, blood tests for anemia and hepatitis B, tests for any other diseases common to your child's country of origin, and an immunization update.
And Off Into the Sunset
After any specific health issues are taken care of, your job as a parent begins as any other. Children from crowded orphanages or other less-than-optimal situations often exhibit initial developmental delays. Please don't let this discourage you or make you jump to conclusions or treatments. Too often, adopted children are subjected to unnecessary developmental interventions, which can sometimes make the problem worse. Allow your child to recover from the neglect they've experienced with you by their side. We at Tribeca Pediatrics have seen time and time again just how quickly children can catch up, and even pull ahead, when they are in a loving, enriching environment. On the other hand, a common trap that many adoptive parents fall into is being afraid to discipline or set boundaries like they would with any other child because of what they may have experienced. Your mother always told you this and we are here to remind you, discipline is a form of love and will help your new child adjust to their new life just as much as your hugs and kisses.
The Big Question
And somewhere down the line, if you adopt your child as a baby, you will have to ask yourself the question, "When do I tell my child they're adopted?" The answer, in our experience, is as early as three or four years of age. They may not understand the concept at first, but introducing adoption into their vernacular early will help them ease their mind around it, and prevent any unnecessary feelings of shock or isolation later on.
The Wrap Up
And in closing, love on. A child is a child and a parent is a parent no matter where they come from. In the immortal words of Ashford and Simpson, "Ain't no mountain high enough," and such is true of the adventure you embark on and the bond you will form with an adopted child.