Blog Posts
Creative Social Networking for Kids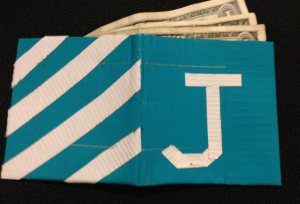 I am a huge fan of  the creative kids' website DIY.org and, amazingly, so is my eight year-old. It's a social networking website where kids post images and videos of their own DIY ("do-it-yourself") creations. It's very easy to navigate: Your kid goes to DIY.org, creates a funny alias, and then posts his or her creations. Maybe it's art, maybe it's a performance or a snowman or stick fort in the yard.
The expression DIY may bring to mind images of glue sticks and felt and while I love a good felting project as much as the next over-extended, working mother, the creations on this site are amazingly diverse, inventive and seem to be genuinely kid-conceived and constructed.
The gallery of kids' work includes elaborate lego constructions, zombie costumes, food art and duct tape shoes. There are videos of magic tricks, dance moves, cooking or science experiments. My eight year-old is working on a video of his stand-up comedy.
In a New York Times' profile of the website , co-founder Isaiah Saxon explained that most social networking is "about what you like, not what you do… We want to create an experience for children that's about what you make, and in turn makes these skills heroic." As the site expands there will likely be project suggestions and other features encouraging participation."
It's basically a way to offer screen-time to one's sullen, seasonally-challenged offspring and feel good about it. Sign me up.