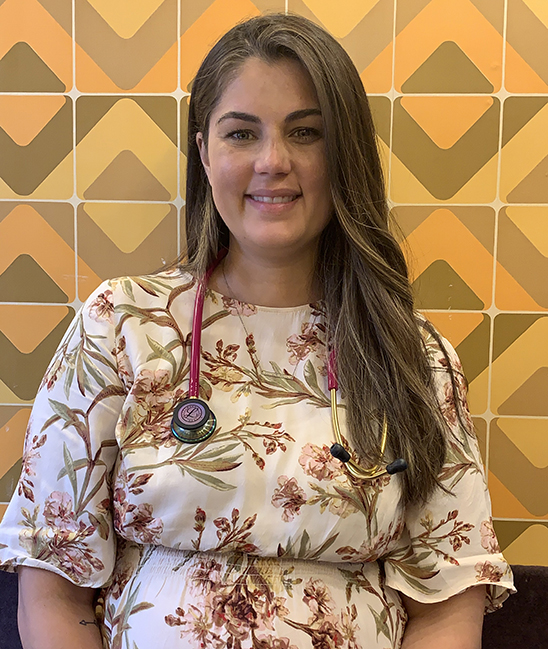 Amanda Thomas, MD
-Undergraduate Degree: Florida State University, Tallahassee, FL
-Medical School: St. George's University School of Medicine, True Blue, Grenada
-Residency: Icahn School of Medicine at Mount Sinai, Elmhurst Hospital Program, Elmhurst, NY
-Second Languages: Portuguese, Spanish

Q & A with Dr. Amanda Thomas

How did you get into pediatrics?
I have always loved being around kids and their lively spirit. When I decided to go into the medical profession, I immediately knew that Pediatrics was the perfect fit for me.

Where did you grow up?
I grew up in a small town in Brazil until I was 10 years old when my family migrated to the United States. The remainder of my childhood was spent in the sunny area of Fort Lauderdale, FL.

What do you enjoy most about working in your neighborhood office?
I enjoy meeting families from around the neighborhood and watching them grow together.

What keeps you motivated?
My patients and their families are what keeps me motivated!

What do you do for fun?
For fun, I enjoy spending time with my husband and children. Cooking new recipes, going for walks in the beautiful NYC parks, and trying out new restaurants in the city is always a good time. Traveling and learning about new cultures is also a great passion of mine, and I hope to explore as much of the world as I can!