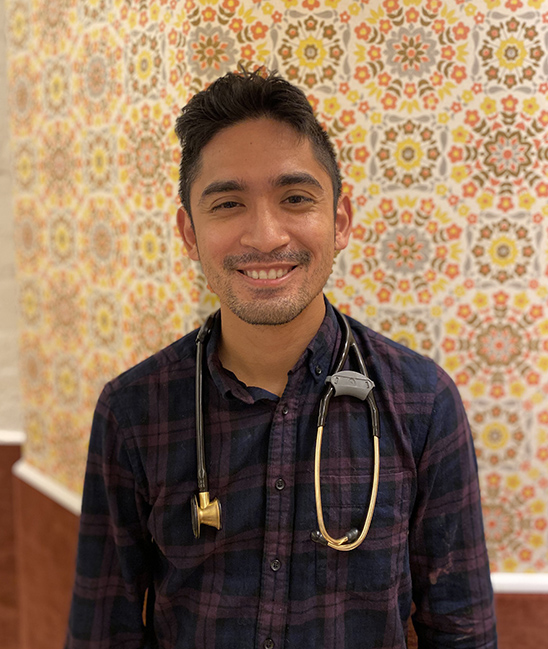 Marco Garcia, MD
-Undergraduate: Stanford University, Stanford, CA
-Medical School: UC San Diego School of Medicine, La Jolla, CA
-Residency: Columbia University/NYP Morgan Stanley Children's Hospital, New York, NY
-Second Language: Spanish

Q & A with Dr. Marco Garcia

How did you get into pediatrics?
I got involved with pediatric food allergy research in college and ever since then have enjoyed developing relationships with kids and their families, working to help them find ways to meet their fullest potential.

Where did you grow up?
San Diego, CA

What do you enjoy most about working in Sunnyside?
I love to practice in a neighborhood that serves such a diverse community.

What keeps you motivated?
Watching kids overcome obstacles in ways that inspire me is what gives me joy every day in what I do.

What do you do for fun?
I enjoy travel, exploring new restaurants, board game nights, and playing with my two cats at home.