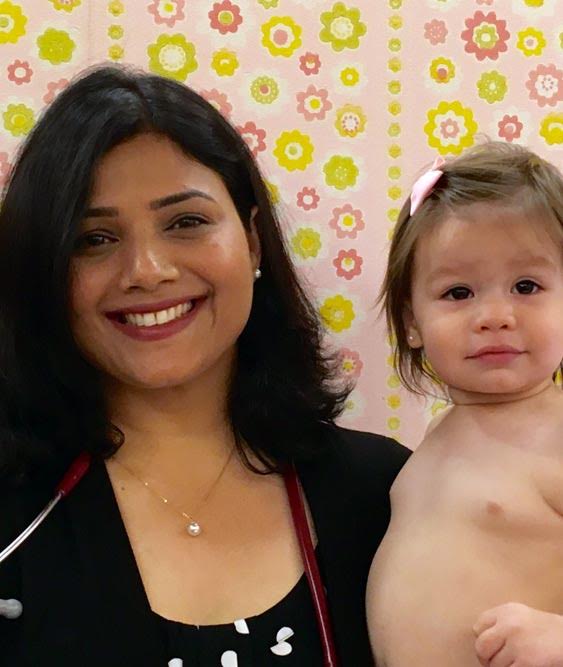 Mekhla Varma, MD
Dr. Mekhla Varma now exclusively sees patients for virtual visits Monday, Wednesday, and Friday.
-Medical School: King Edward Memorial Hospital, Mumbai, India
-Residency: SUNY Downstate Medical Center, Brooklyn, NY
-Second Language: Hindi

Q & A with Dr. Mekhla Varma

How did you get into pediatrics?
I was fortunate to train with some of the best minds in pediatrics while in medical school, which helped me understand and enjoy pediatrics as a medical specialty. However, the full impact of having chosen this field dawned upon me during residency training, when I actually started working with kids, and realized how much joy and positivity it brought to my life.

Where did you grow up?
Bhopal, India.

Where do you live?
Jersey City.

What keeps you motivated?
My driving force is the happiness that comes with having given your very best, every single day. As a physician, a mother, and a human being.

What do you do for fun?
I enjoy listening to music and singing. I also enjoy photography and reading fiction/non fiction. And of course, spending time with my family.