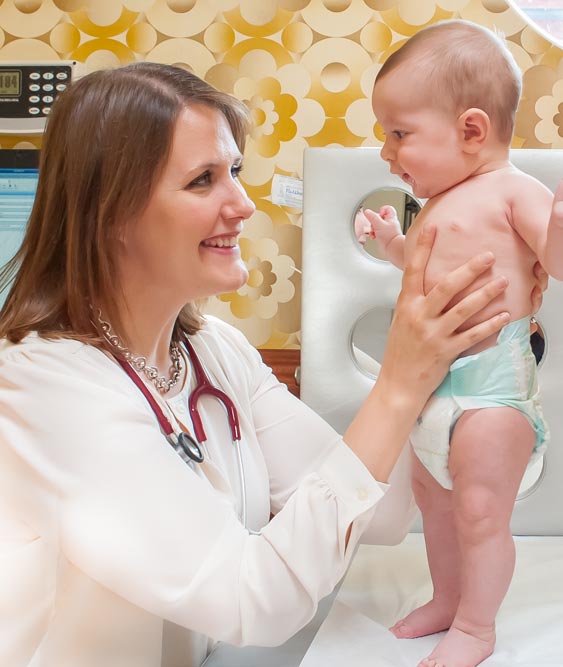 Monika Symms, MD
-Undergraduate: New York University, New York, NY
-Medical School: Poznan University of Medical Sciences, Poznan, Poland
-Residency: University of Medicine and Dentistry, Newark, NJ
-Second Language: Polish

Q & A with Dr. Monika Symms

How did you get into pediatrics?
I knew I wanted to be a pediatrician at the age of 3! I always loved babies and children. When I had an opportunity to perform with my theatre group for the Make A Wish Foundation, I realized how important it was to go into medicine, so that I could really make a difference in children's lives.

Where did you grow up?
A picturesque suburb of New Jersey, about 20 miles from NYC.

Where do you live?
The Los Feliz neighborhood of Los Angeles.

What do you enjoy most about working in Silver Lake?
I love being a part of this vibrant community! I really feel that I am part of your child's "village".

What keeps you motivated?
Working with children is the most rewarding job – their laughter and smiles touch my heart every day! It's also wonderful to develop relationships with families who are so grateful for my care.

What do you do for fun?
Spend time with family, friends and my dog (who is disabled), go to the theatre and other live performance events, watch movies, try new restaurants, cook, dance, swim, and play the piano.