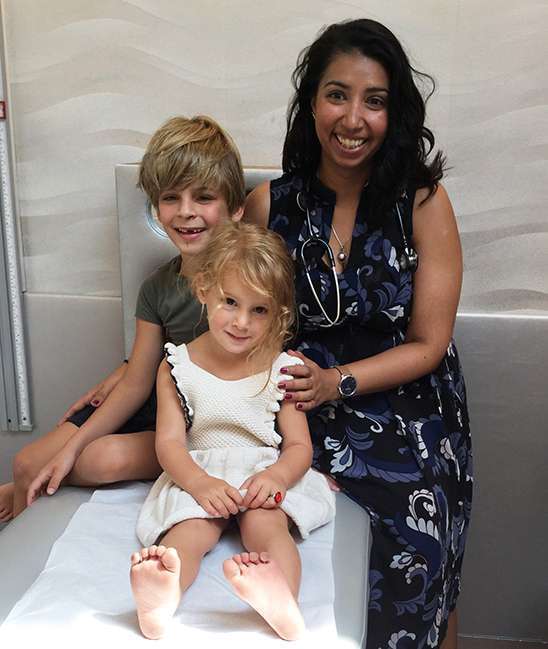 Rajdeep Saini, MD
-Undergraduate: Binghamton University, Binghamton, NY
-Medical School: St. George's University, True Blue, Grenada
-Residency: SUNY Downstate College of Medicine, Brooklyn, NY

Q & A with Dr. Rajdeep Saini

How did you get into Pediatrics?
Kids are delightful, full of potential, and often hilarious. I genuinely enjoy working with them. As a Pediatrician, I find fulfillment through doing my part to create a foundation for the present and future health and well-being of a child.

Where did you grow up?
Queens, NY!

Where do you live?
I currently live in Prospect Heights, Brooklyn.

What do you enjoy most about working in your neighborhood office?
Getting to know the families and children in the neighborhood, and becoming a part of the community.

What keeps you motivated?
I find it incredibly rewarding to be able to provide evidence-based care to my patients and, in turn, watch them thrive and grow.

What do you do for fun?
I love to travel, read, work out, try new foods, and spend time with my family and friends.