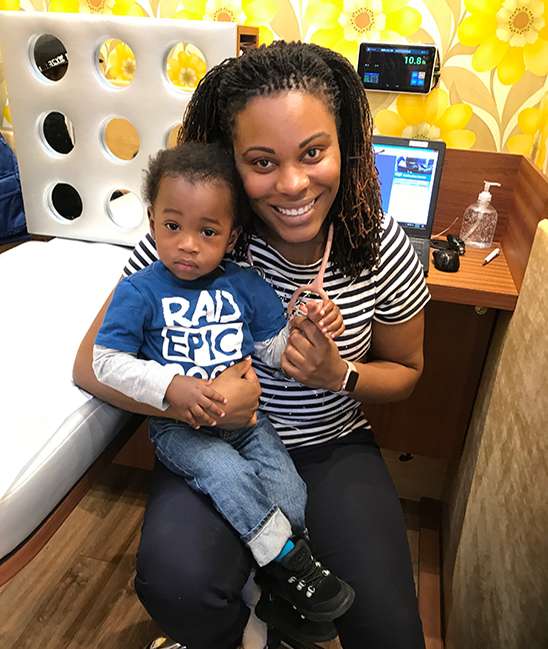 Main offices: Crown Heights
Régine Brioché, MD
-Undergraduate: City College of New York, New York, NY
-Medical School: New York University School of Medicine, New York, NY
-Residency: Maimonides Medical Center, Brooklyn, NY
-Second Language: Haitian Creole, French

Q & A with Dr. Régine Brioché

How did you get into pediatrics?
I admired my pediatrician growing up.

Where did you grow up?
Crown Heights, Brooklyn.

Where do you live?
Brooklyn.

What do you enjoy most about working in Crown Heights?
It's the neighborhood in which I grew up. I love the feeling of being back and hopefully influencing one of my patients to enter into the pediatric field the same way I was influenced.

What keeps you motivated?
Seeing my patients healthy and watching them grow up.

What do you do for fun?
It used to be travel, but for the past year it has been replaced with spending quality time with my son.