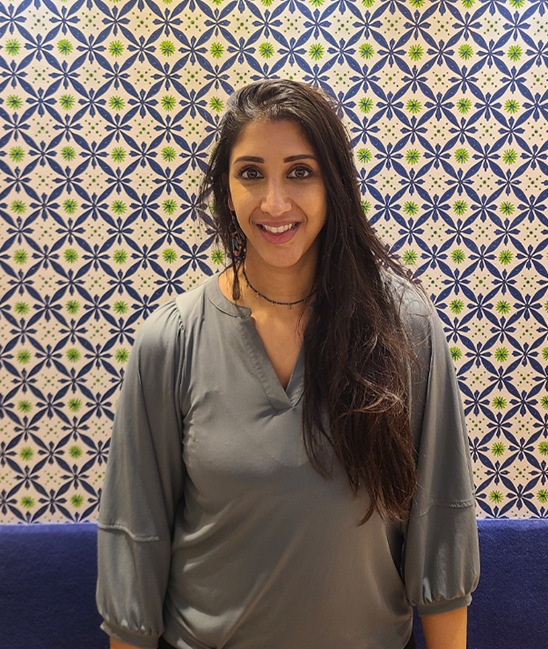 Shanti Nandiwada Bisbee, MD
-Undergraduate: Columbia University, New York, NY
-Medical School: Touro College of Osteopathic Medicine, New York, NY
-Residency: Georgetown University Hospital, Washington, DC
-Second Languages: Conversational Italian, Spanish, and Telugu.

Q & A with Dr. Shanti Nandiwada Bisbee

How did you get into pediatrics?
Growing up with my mom as a pediatrician, I spent a lot of time at her office and quickly developed a love for pediatrics. I have always loved kids but, in medical school I fell in love with pediatrics. Watching kids heal and then charge right back into life was magical. I couldn't imagine anything more fulfilling.

Where did you grow up?
I was born in Mississippi, and grew up in New Jersey.

Where do you live?
Midtown East.
What are you looking forward to in your neighborhood office?
Getting to know families and watch them grow.

What keeps you motivated?
My greatest motivation is the families I meet. Having the chance to be a part of their lives and provide help with knowledge and compassion has always kept me going.

What do you do for fun?
Yoga (I am a certified instructor), fitness, hiking, cooking, traveling (before COVID).