Newsletter
Skip to table of contents
The Teething Myth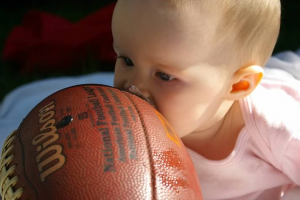 Over at Slate this week the mother of a drooling, crying, "teething" baby looks into the research and learns that not only does teething not cause pain for babies (or fevers) but parents risk missing out on actual problems if they attribute all weird or excessively fussy symptoms to teething.
Our two cents:
Finally the reality of teething is being questioned! It should reassure parents to know that teething is not as traumatic as most assume. There is no physiological basis for a teething fever. Most so-called teething moments will resolve after a few minutes of rocking the baby to sleep.
Read more about what babies who appear to be teething– drooling excessively, for example– are actually experiencing.