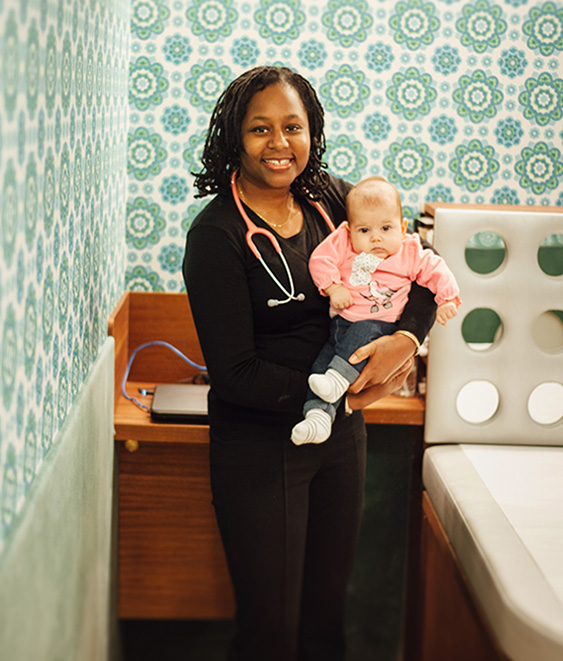 Wendy Johnson, MD
-Undergraduate: Spelman College, Atlanta, GA
-Graduate School: Harvard T.H. Chan School of Public Health, Boston, MA
-Medical School: University of Maryland School of Medicine, Baltimore, MD
-Residency: New York University, New York, NY
-Second Languages: French

Q & A with Dr. Wendy Johnson

How did you get into pediatrics?
I think a combination of things helped to shape my interest in pediatrics. Growing up, I spent a lot of time with my dad at his dental practice. I also babysat and worked as a camp counselor. I can't remember exactly when I realized it, but eventually I realized the importance of childhood. Pediatrics just felt like a natural choice for me.

Where did you grow up?
Columbia, Maryland.

Where do you live?
Brooklyn.

What do you enjoy most about working in your neighborhood office?
Helping busy parents raise their children to be healthy and whole, inside and out.

What keeps you motivated?
Knowing that what I do has an everlasting impact.

What do you do for fun?
I enjoy spending time with my friends and family. I also knit, cook, sing, paint, and take photographs.