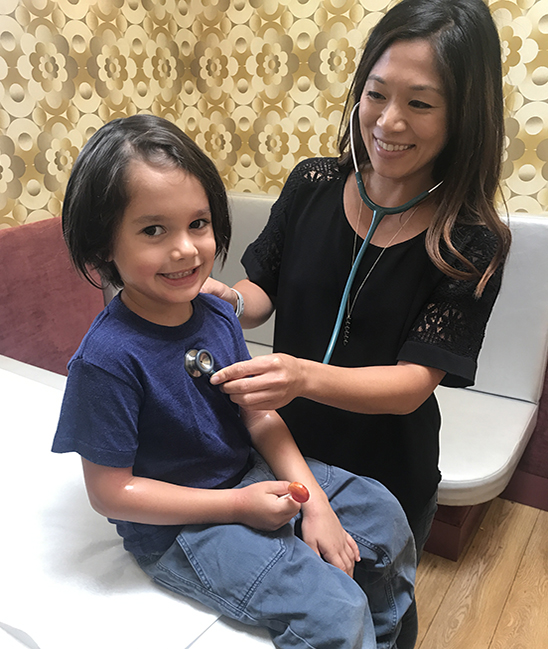 Christine Kao, DO
-Undergraduate: University of California, San Diego, CA
-Medical School: Midwestern University Arizona College of Osteopathic Medicine, Glendale, AZ
-Residency: University of New Mexico Children's Hospital, Albuquerque, NM

Q & A with Dr. Christine Kao

How did you get into pediatrics?
Kids are the best to work with! They're resilient and adorable.

Where did you grow up?
Cupertino, California (Go Dubs!)

Where do you live?
Silver Lake, Los Angeles. See you at Silver Lake Ramen?

What do you enjoy most about working in Silver Lake?
Seeing the kiddos and their families grow.

What keeps you motivated?
Kids are hilarious! The things they say keep me going (and chuckling).

What do you do for fun?
Teach my dog, Ollie, tricks and go to the beach!