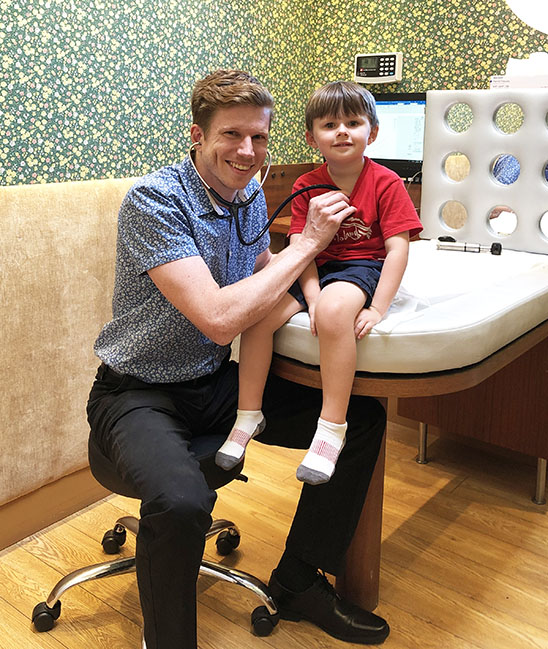 Alexander Geiseler, MD
-Undergraduate Degree: University of Southern California, Los Angeles, CA
-Medical School: University of Queensland School of Medicine, Brisbane, Australia
-Residency: Kaiser Permanente, Los Angeles Medical Center, Los Angeles, CA
-Languages: English, Spanish, German

Q & A with Dr. Alexander Geiseler

How did you get into pediatrics?
I wanted to practice a specialty that allows me to make a lasting impact on people's lives. Kids are optimistic, curious, and creative. They are an inspiration and keep me smiling.

Where did you grow up?
Pasadena, CA.

Where do you live?
I live in East Hollywood, just around the corner.

What do you enjoy most about working in Silver Lake?
I like being part of and serving this lively neighborhood. I'm looking forward to building lasting relationships with patients and their families.

What keeps you motivated?
A smiling child. I am inspired by children's eagerness to discover the world around them and adapt. I am motivated to help them grow and live happy and healthy lives.

What do you do for fun?
I love surfing any time of the year and exploring new places. And nothing beats a tasty meal with friends and family!