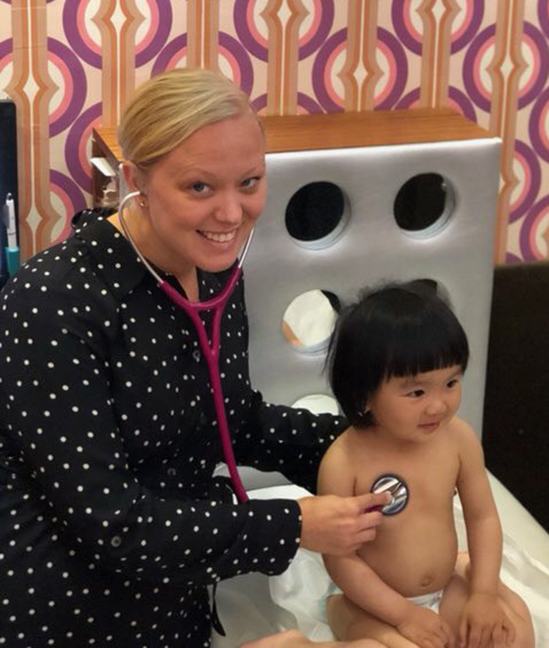 Taylor Clark, PNP
-Undergraduate: The College of the Holy Cross, Worcester, MA
-Graduate: Boston College, Boston, MA

Q & A with Taylor Clark, PNP

How did you get into pediatrics?
I have always wanted to work in pediatrics from when I was young.

Where did you grow up?
Connecticut mostly.

Where do you live?
Upper West Side, New York City.

What do you enjoy most about working in Harlem?
My coworkers! We have a great team. I love the patients and all of the wonderful restaurants, parks, and cultural things to do in the neighborhood as well.

What keeps you motivated?
My family, friends, and my coworkers.

What do you do for fun?
Run, bike, exercise, go to the beach, read, cook, and travel!