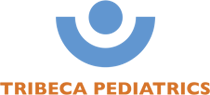 | | | | |
| --- | --- | --- | --- |
| By Tribeca Pediatrics, September 7, 2023 | | Tweet | |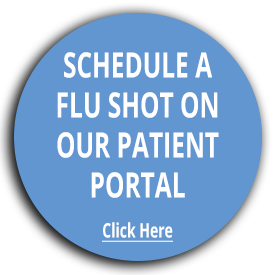 Flu vaccines are now available, just in time for back to school season!
Our Flu Clinic appointments will start Monday, September 11th and flu shot appointments are now open for scheduling.
If your child is scheduled or due for a well visit before October 1st, they will receive their flu shot during their visit in order to limit multiple trips to the office. Siblings accompanying the visit can also get their flu vaccine at that time.
The flu vaccine can be administered starting at 6 months of age.
If your child is under 9 years old and has never received a flu vaccine or only one dose prior, they will need to get a booster shot 4 weeks after the first shot of the season.
Tribeca Pediatrics will only offer the flu vaccine in injection form and not the nasal mist.
An updated vaccine record can be printed from your child's patient portal after the visit.
We are not offering the flu vaccine to parents at this time.
There is no contraindication or limitations for the timing between receiving the flu shots and any other vaccine, including the COVID vaccine. If eligible, your child can receive the flu and COVID vaccine at the same time.
Please schedule your flu shot appointment here.
There are other new respiratory virus vaccines we are anticipating and excited to offer to our families once available, this season.
COVID-19 Fall 2023 Vaccine
This new Fall COVID vaccine will go back to monovalent, targeting the Omicron subvariant XBB.15.
This new Fall COVID vaccine is not yet available as we are awaiting CDC approval.
We will send an email when scheduling is open and we received our seasonal supply, likely mid to end of September.
RSV
A new antibody shot, Beyfortus, was approved to protect babies from RSV.
This is not a vaccine, which prompts the immune system to make antibodies. Rather, it is a monoclonal antibody medication that gives immediate passive immunity. Protection is to last about 5 months.
Who is eligible:

All newborns born during the RSV season (October-March) during the first week of life.
Infants aged <8 months born during or entering their first RSV season.
Children aged 8–19 months who are at increased risk of severe RSV disease and entering their second RSV season.

Chronic lung disease of prematurity
Severely immunocompromised
Cystic fibrosis

Because the price of the shot is $500 per dose and commercial insurance payers have not confirmed coverage for this medication, we do not yet know if Beyfortus will be an out of pocket cost to the patient/ parent.
Beyfortus is not yet available, but anticipated for release within the next few weeks. We will email families when we have a supply in the office and any additional insurance information.