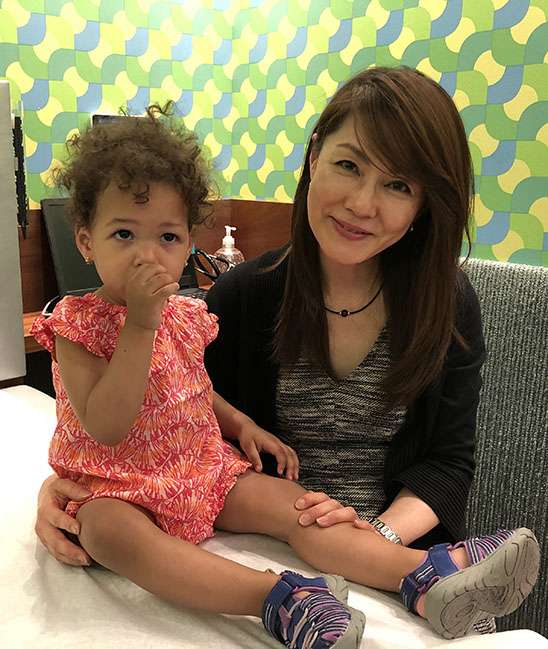 Miyoko Onishi, MD, PhD
-Undergraduate: Keio University, Tokyo, Japan
-Graduate: University of California, Santa Cruz, CA
-Medical School: St. George's University School of Medicine, Grenada
-Residency: SUNY Downstate Medical Center, Brooklyn, NY
-Second Languages: Japanese

Q & A with Dr. Miyoko Onishi

How did you get into Pediatrics?
I was always fascinated by child development and health-related issues in children, so after completing my Ph.D in developmental psychology and MD program, it came natural to me to become a pediatrician to promote and support healthy development in children and families.

Where did you grow up?
Tokyo, Japan.

Where do you live?
Park slope, Brooklyn.

What do you enjoy most about working in Ditmas Park?
Meeting the children and their families in the community, and providing care for their bright future!

What keeps you motivated?
A kids' smile!

What do you do for fun?
Cooking, traveling, and watching Japanese dramas.