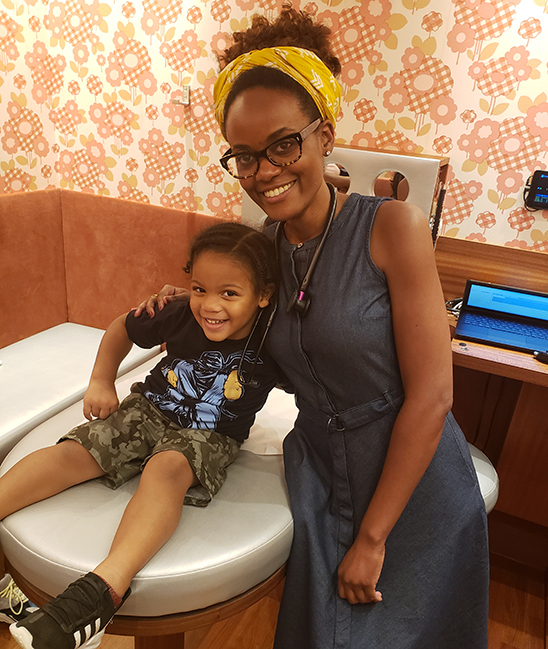 Toya George, MD
-Undergraduate: The University of Texas at El Paso, El Paso, TX
-Medical School: Boston University School of Medicine, Boston, MA
-Residency: Tulane/Ochsner Pediatric Residency Program, New Orleans, LA

Q & A with Dr. Toya George

How did you get into pediatrics?
I have always enjoyed working with children. When I completed my pediatric clerkship during medical school, I realized that pediatrics was a perfect fit for me.

Where did you grow up?
I grew up in New Orleans, Louisiana.

Where do you live?
I live in Brooklyn.

What do you enjoy most about working in your neighborhood office?
I enjoy getting to know my patients and their families and having continuity of care.

What keeps you motivated?
My patients and knowing that what I'm doing is making a difference in their lives keeps me motivated.

What do you do for fun?
I love traveling, reading, discovering new music, and spending time with my dog.