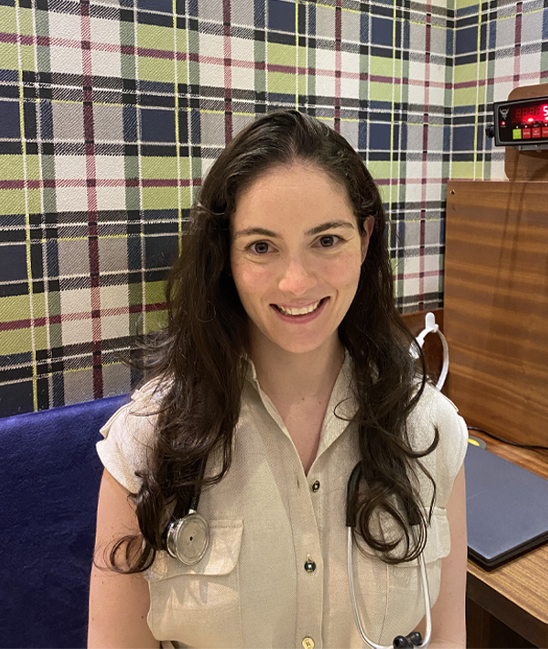 Sofie Einbinder, MD
-Undergraduate: The George Washington University, Washington, D.C.
-Medical School: Northumbria University, Newcastle, United Kingdom
-Medical School: St George's University, True Blue, Grenada
-Residency: Maimonides Infants and Children's Hospital, Brooklyn, NY
-Second Language: Spanish

Q & A with Dr. Sofie Einbinder

How did you get into pediatrics?
Pediatrics was a natural choice for me – I am passionate about a holistic approach to medicine. As a pediatrician, I get the privilege of looking after not only the physical health of children but their social and emotional well-being as well.

What are you looking forward to in your neighborhood office?
I look forward to developing trusting relationships with my patients and their families.

What keeps you motivated?
Watching my patients grow and mature! There is nothing more rewarding than seeing the strides children have made when they return back for checkups!

What do you do for fun?
I love to travel, garden, run, and spend time with friends and family.