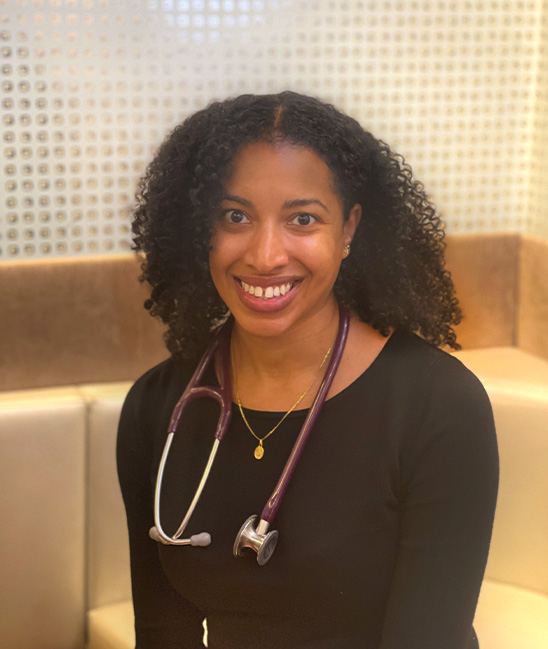 Tayo Adjapon-Yamoah, PNP
-Undergraduate: Tufts University, Medford, Massachusetts.
-Graduate School: Yale University, New Haven, Connecticut.
-Additional Languages: Spanish

Q & A with Tayo Adjapon-Yamoah

How did you get into pediatrics?
Many years ago, my sick nephew was screaming on the floor of my cousin's home in Ghana. He had malaria and was refusing to take his medicine. I was visiting from college. That night I was able to calm him and get him to take it.

My cousin, a doctor, looked at me and told me I needed to get into Pediatrics: "I mean it". My work experience with Jumpstart, daycares, summer camps, and my unusual interest in Healthcare suddenly came together. For me, it has always made sense.

Where did you grow up?
Accra, Ghana.

Where do you live?
Flatbush, Brooklyn.

What are you looking forward to in your neighborhood office?
I enjoy connecting with families and creating those partnerships.

What keeps you motivated?
So much keeps me motivated and striving for excellence: The love in my life from my loved ones, my passion for justice, and simple things like laughing and connecting with others.

What do you do for fun?
Rock climbing, hiking, traveling, dancing, watching old movies, and reading.