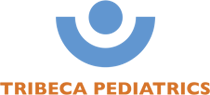 Your Office
Our office in East New York, Brooklyn
Tribeca Pediatrics, East New York is located in the heart of East Brooklyn, on Sutter Avenue between New Jersey Avenue and Vermont Street. Not far from beautiful Shirley Chisholm State Park and Fresh Creek Nature Preserve, as well as tons of shopping and cultural sites, our East New York office is staffed by a team of dedicated and highly compassionate pediatricians, committed to providing top quality, personalized pediatric care to Brooklyn's East New York community, and beyond.
The best pediatricians caring for your children, in your neighborhood.
In-network coverage with Managed Care Medicaid and most major insurance plans
Short wait times for visits, and same day availability.
Fast turnaround time for medical forms.
The East New York team
Expecting Relief – Community Diaper Bank
We're proud to partner with Expecting Relief, a local diaper pantry in East New York, that will provide free diapers for new and expectant families at their newborn visits.
Eligible families can drop by our East New York office to pick up diapers!
Eligibility Requirements
Qualifications to receive diapers:
• In need of diapers
• Received Medicaid, SNAP, or WIC
• Children aged 2 and under

Please remember:
• You can only receive every two weeks
• Bring reusable bag
• We provide diapers size newborn – size 3