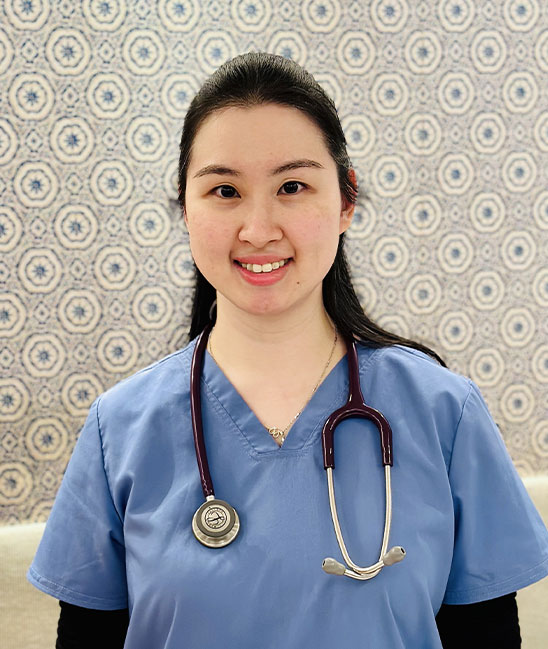 Helen Ho, MD
-Undergraduate: Sophie Davis School of Biomedical Education, New York, NY.
-Medical School: SUNY Downstate College of Medicine, Brookyln, NY.
-Residency: Cohen Children's Medical Center, Northwell Health, Queens, NY.
-Additional Languages: Cantonese, Mandarin.

Q & A with Dr. Helen Ho

How did you get into pediatrics?
I have always gravitated toward working with children and medical school rotations only confirmed that I want to take care of the little ones and be a helpful resource to their families.

Where did you grow up?
Brooklyn, New York.

Where do you live?
Brooklyn.

What do you enjoy most about working in your neighborhood office?
Building relationships with families and watching children grow and establish their individual personalities and dreams.

What keeps you motivated?
Being able to help patients and their families. It is a privilege to be a steady role in their lives, helping kids stay healthy and form healthy habits.

What do you do for fun?
I love reading, trying out new restaurants, and hanging out with family and friends.