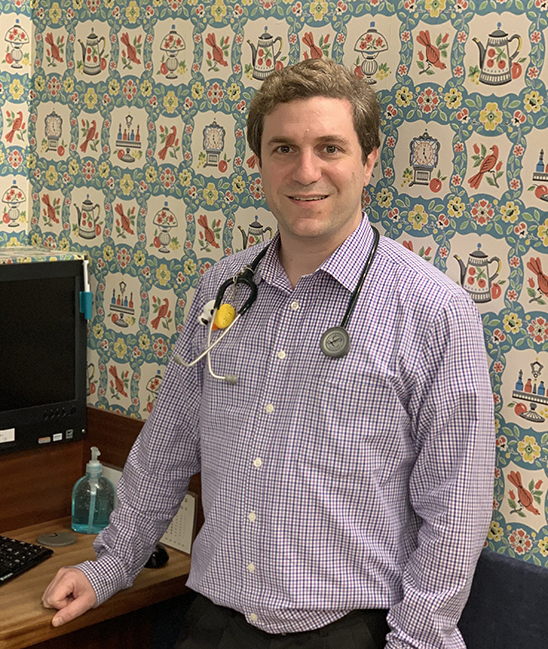 James Brief, MD
-Undergraduate: Cornell University, Ithaca, NY
-Medical School: Ross University School of Medicine, Bridgetown, Barbados
-Residency: Maimonides Medical Center, Brooklyn, NY
-Second Language: Spanish, Hebrew

Q & A with Dr. James Brief

How did you get into pediatrics?
As a child, I was taken care of by a wonderful pediatrician. Now as a doctor myself, I have dedicated my career to the health of children.

Where did you grow up?
West Nyack, New York.

What do you enjoy most about working in your neighborhood office?
I did my pediatric residency in Brooklyn and it's exciting to return to the borough to build relationships with the members of the community.

What keeps you motivated?
As a Mets, Jets, and Knicks fan, I've learned that while success doesn't always come easily every day presents an opportunity to learn something new. We can always do something a little bit better, improve our techniques and learn from those with experience.

What do you do for fun?
For exercise, I like to run alongside the East River. Weather permitting, I also enjoy playing on my softball team. On clear evenings, I love to take out my telescope and look at Jupiter, Saturn, the Moon, and other objects above.