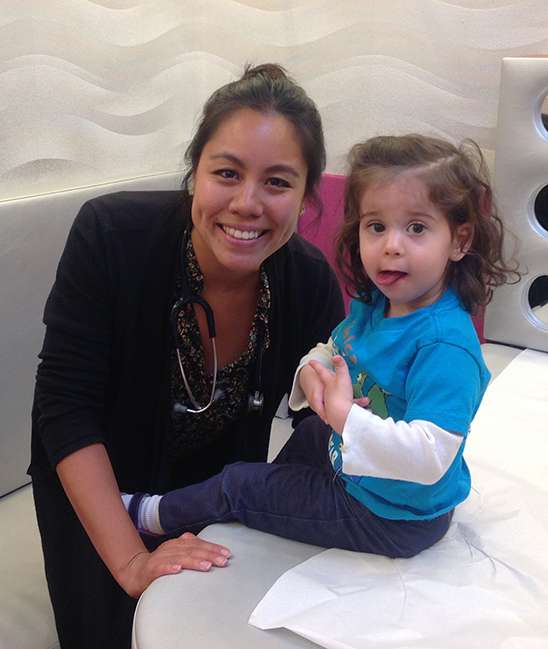 Melissa Dere, MD
-Undergraduate: Massachusetts Institute of Technology, Boston, MA
-Medical school: Tufts University School of Medicine, Boston, MA
-Residency: New York University, New York, NY

Q & A with Dr. Melissa Dere

How did you get into Pediatrics?
Kids are fun, funny, honest and sincere. Pediatricians have the great opportunity to both treat and educate, which impacts present and future well being.

Where did you grow up?
Originally California, with stints in the Midwest and England.

Where do you live?
Greenwood Heights!

What do you enjoy most about working in Greenwood Heights?
As a new parent myself, I know how much advice (both solicited and unsolicited) can be contradictory. I love this community, and I want to provide evidence based recommendations and care as I get to know the neighborhood children and families.

What keeps you motivated?
My family and my patients.

What do you do for fun?
Cooking, reading, yoga, spending time with family and friends.