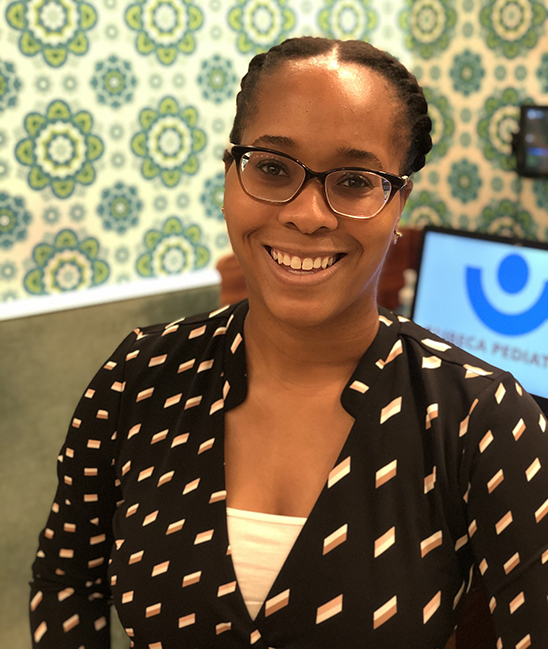 Rosemarie Barker, MD
-Undergraduate Degree: Tufts University, Medford, MA
-Medical School: SUNY Upstate Medical University, Syracuse, NY
-Residency: Westchester Medical Center, Hawthorne, NY
-Second Language: Spanish

Q & A with Dr. Rosemarie Barker

How did you get into pediatrics?
Becoming a pediatrician has always been my dream because I love working with children. It is also the perfect combination of my interests in science, preventive health, and education. Children are both resilient and fun-loving so there is never a dull moment in the world of pediatrics and I truly enjoy what I do!

Where did you grow up?
Westchester County, NY.

What do you enjoy most about working in Harlem?
I am looking forward to working with a diverse group of children and families and watching my patients grow up!

What keeps you motivated?
The positive impact that I can have on the lives of patients and their families keeps me invested. Every child if given the right tools has the potential for greatness!

What do you do for fun?
I enjoy learning about different cultures through traveling, eating scrumptious foods from around the world, and dancing. I also enjoy spending time with my family and friends.