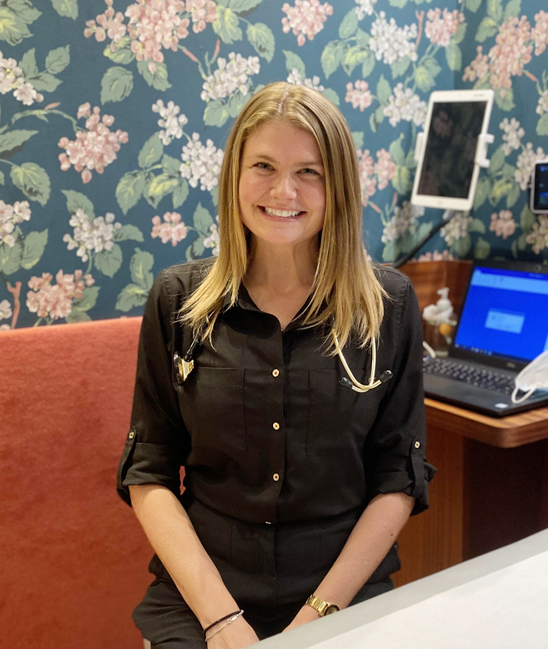 Jessica O'Mara, MD
-Undergraduate: Pennsylvania State University, State College, PA
-Medical School: St. George's University School of Medicine, Grenada
-Residency: Goryeb Children's Hospital, Morristown, NJ

Q & A with Dr. Jessica O'Mara

How did you get into pediatrics?
The most gratifying experiences I had throughout medical school were when I was working with kids. They're fun, they're curious, they're genuine, and they give you hugs! Their optimism and energy are inspiring. As a pediatrician, it is an honor to have the opportunity to support healthy development and contribute to a child's well-being and happiness.

Where did you grow up?
Long Island, New York.

What do you enjoy most about working in your neighborhood office?
The liveliness of the neighborhood and the strong sense of community.

What keeps you motivated?
The ability to watch my patients grow and to develop lasting connections with them and their families.

What do you do for fun?
I love traveling and exploring new places, trying new restaurants, reading, spending time with family and friends, and hanging with my Frenchie named Benny.