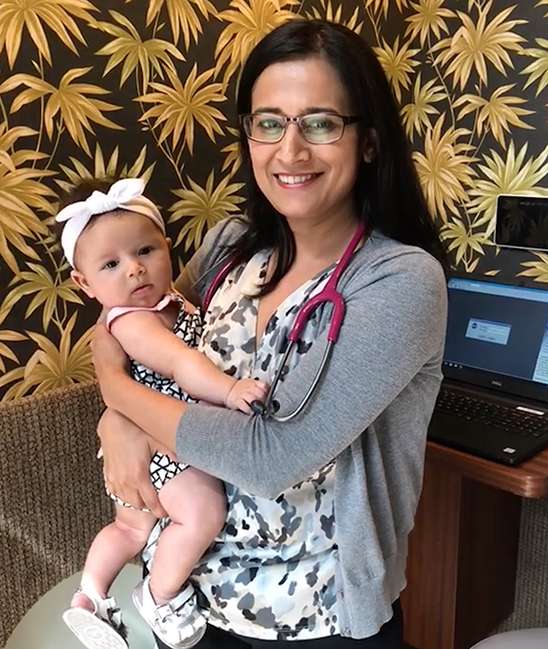 Vaishali Bansilal, MD
-Undergraduate: D.G. Ruparel College, Mumbai, India
-Medical school: Lokmanya Tilak Municipal Medical College, Mumbai, India
-Residency: Brooklyn Hospital Center, Brooklyn, NY
-Second Language: Hindi, Marathi

Q & A with Dr. Vaishali Bansilal

How did you get into pediatrics?
I recognized my love for pediatrics during medical school. The fact that it allows me to share love, have a positive impact on the health and overall growth of kids while following my passion, made it an easy decision!

Where did you grow up?
Mumbai, India.

Where do you live?
Jersey City, NJ.

What do you enjoy most about working in Jersey City?
Being a parent myself, I understand that parenthood is tough and that every child is different. Sound medical advice is much needed and appreciated. I enjoy being able to share my medical recommendations to keep kids healthier, and also being able to get to know our community on a personal level!

What keeps you motivated?
My family and patients.

What do you do for fun?
I enjoy experimenting with cooking and absolutely love suspense/thriller movies!