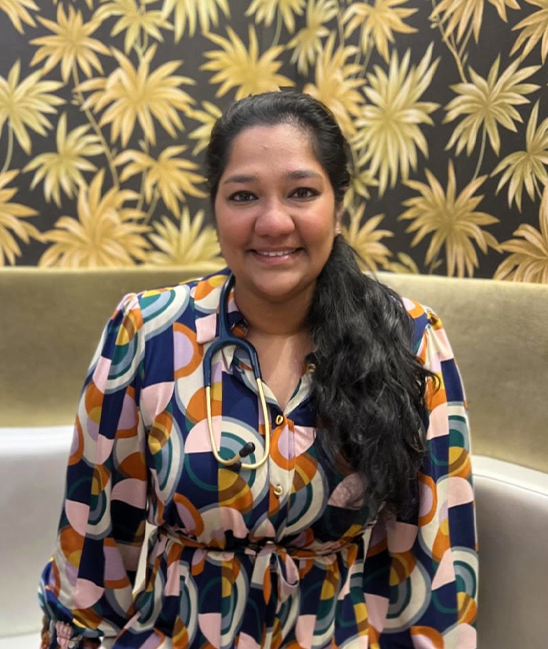 Kavisya Cherukuri, MD
-Medical School: Sri Ramachandra Medical College & Research Institute (SRMC), Chennai, India.
-Residency: University of Mississippi Medical Center (UMMC)/Batson Children's Hospital, Jackson, Mississippi.
-Additional Languages: Telugu & Spanish.

Q & A with Dr. Kavisya Cherukuri

How did you get into pediatrics?
I was never one of those people who always knew they wanted to be a Pediatrician, but I found myself being drawn to children during medical school. They are so energetic, funny, resilient, and most of all adorable! I love that my job involves playing with tiny humans all day as well as reminiscing about middle/high school with the teenagers.

Where did you grow up?
I was born in Connecticut, but moved to Florida when I was seven years old.

Where do you live?
Brooklyn.

What keeps you motivated?
My biggest motivation and favorite part of my job is being able to build meaningful relationships with not only the child, but the whole family. It makes me feel so special to be able to be part of a child's life from before they are able to walk or talk all the way up to figuring out their next steps after high school, and even once they have children of their own!

What do you do for fun?
I love being involved with anything related to dogs or Disney! I also enjoy traveling and trying new places or activities to do with my friends and family. I like the outdoors (beach, hiking, kayaking, etc.), art, poetry, DIY, sports (volleyball, kickboxing, yoga, etc.), and watching shows/movies as well.