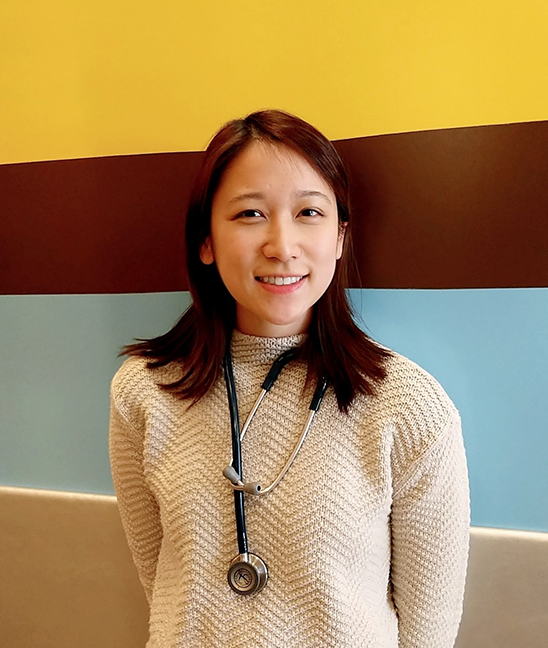 Karmen Au, DO
-Undergraduate Degree: Cornell University, Ithaca, NY
-Medical School: NYIT College Of Osteopathic Medicine, Glen Head, NY
-Residency: Westchester Medical Center, Hawthorne, NY
-Second Languages: Cantonese, Mandarin

Q & A with Dr. Karmen Au

How did you get into pediatrics?
Kids make me laugh the most! They are such a special population to work with, and it's great to work with their families too because they really care about their children!

Where did you grow up?
Brooklyn, NY.

What do you enjoy most about working in Fort Greene?
The abundant coffee shops and restaurants!

What keeps you motivated?
My family and friends, and my patients and their families!

What do you do for fun?
Trying new restaurants, hiking, traveling, running, arts and crafts.