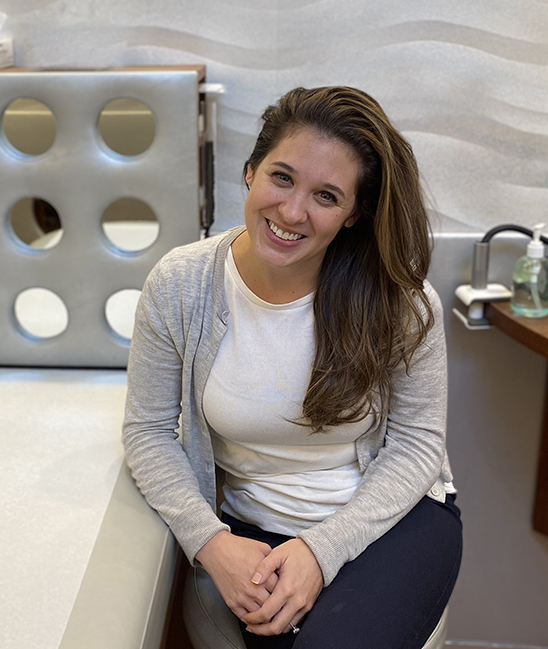 Courtney Agnew, PNP
-Undergraduate Degree: The Ohio State University, Columbus, OH
-Second Undergraduate Degree: Georgetown University, Washington, D.C.
-Masters Degree: Duke University, Durham, NC

Q & A with Courtney Agnew, PNP

How did you get into pediatrics?
I have always loved kids, but I knew I wanted to make pediatrics my career after volunteering at a children's hospital during college. The kids were so resilient and optimistic, and it was very inspiring to see. You can also always count on them to make you laugh. I started my career in a neonatal intensive care unit and knew pediatrics was the perfect fit for me.

Where did you grow up?
I grew up in Cleveland, Ohio.

What do you enjoy most about working in your neighborhood office?
I am looking forward to exploring a new part of the city and building relationships with my patients and their families.

What keeps you motivated?
My patients and their families! It's such a privilege to play a part in keeping them safe and healthy.

What do you do for fun?
I love to explore NYC neighborhoods and try new restaurants with friends. I also really like to travel, run, take barre classes, and play in Central Park with my golden retriever, Nellie.