The Team
Sarah Vater, MD

Skip to team details

Sara Sloane, PNP

Skip to team details

Ajay Mirani, MD

Skip to team details

Brittany DiBardino, DO

Skip to team details

Andrew Elliston, MD

Skip to team details

Stephanie Blanco, PNP

Skip to team details

Lucia Fabrizio, PNP

Skip to team details

Andrea Berne, PNP MPH

Skip to team details

Yasmin Lyons, DO

Skip to team details

Michel Cohen, MD

Skip to team details
Monday8:00 AM – 8:00 PM
Tuesday8:00 AM – 8:00 PM
Wednesday8:00 AM – 8:00 PM
Thursday8:30 AM – 8:00 PM
Friday8:00 AM – 8:00 PM
Saturday9:00 AM – 4:00 PM
Sunday9:00 AM – 4:00 PM
15 Warren St
New York, NY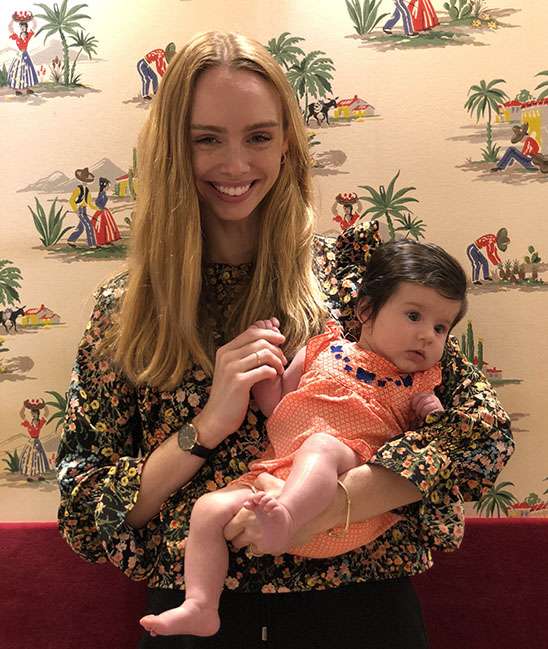 Sarah Vater, MD
-Undergraduate: University of Pennsylvania, Philadelphia, PA
-Medical School: Temple University School of Medicine, Philadelphia, PA
-Residency: Nemours Alfred I. duPont Hospital for Children, Wilmington, DE

Q & A with Dr. Sarah Vater

How did you get into Pediatrics?
I originally had an interest in women's health, so I did research with mothers during pregnancy. I found myself drawn to the younger mothers, including teens. I developed an interest in contraception and preventing teen pregnancy, and then realized during medical school I also loved all of the patients leading up to teenage years! I rearranged my entire schedule so that I could pursue a Pediatric Residency, and I've never looked back.

Where did you grow up?
I grew up in Baltimore, MD.

Where do you live?
I have spent the last 12 years in Philadelphia, PA, and will be moving to Manhattan with my husband this summer!

What are you looking forward to when practicing in your neighborhood office?
I can't wait to meet all of the children and families at Warren Street and Long Island City, but I'm even more excited to spend the upcoming years with them as we watch them grow!

What keeps you motivated?
I want to give children and teens the best chance at pursuing their goals as they move into adulthood. I feel personally responsible for helping my patients achieve their full physical and emotional potential.

What do you do for fun?
I am an avid birder! My husband and I love to go for walks and identify new species. I also adore all kinds of food, but the spicier the better. Last but not least, I can't get through the week without yoga and meditation.
---