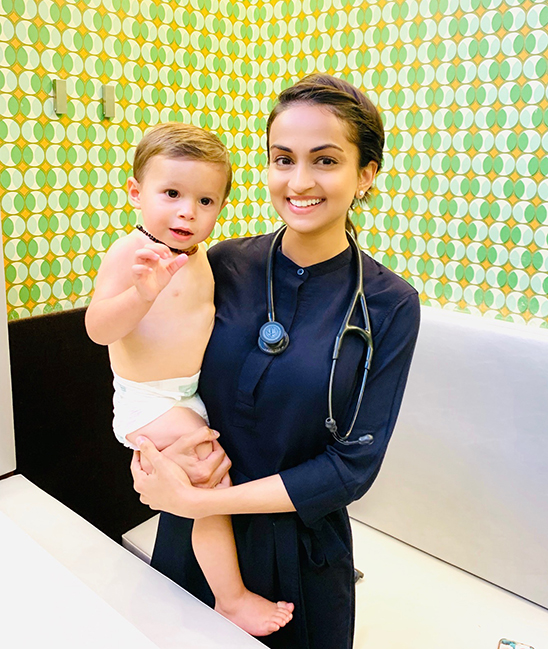 Dhara Patel, MD
-Undergraduate Degree: BSC in Molecular and Cellular Biology, University of Arizona, Tucson, AZ
-Medical School: St. George's University School of Medicine, Grenada, WI
-Residency: Children's Hospital of New Jersey, Newark, NJ
-Languages: English, Gujarati, and Hindi

Q & A with Dr. Dhara Patel

How did you get into pediatrics?
Pediatrics incorporates my support of evidence-based medicine and my love for kids. Kids have a special way of enriching the lives of those around them. I get just as much as they do from our visits. As a pediatrician, I have a unique opportunity to help kids reach their maximum potential by the time they enter adulthood.

Where did you grow up?
Scottsdale, AZ.

What do you enjoy most about working in Park Slope?
The parent-pediatrician team is a powerful thing! I believe in empowering parents with knowledge. Parents do wonders for their children, especially when sick, with the right tools. I look forward to fostering that bond with families in this neighborhood.

What keeps you motivated?
My family. Most of all, I love watching my nieces grow into fearless little girls!

What do you do for fun?
I'm a big foodie! I love discovering new places to eat and finding new recipes to cook. I grew up traveling and learning about different cultures, and I continue to do so with my husband.