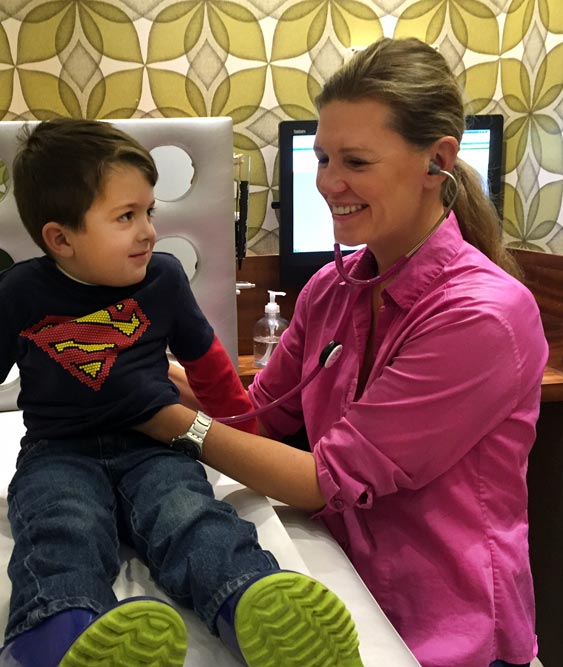 Dominika Wittek, MD
-Medical School: Phillips University of Marburg, Marburg, Germany
-Residency: Metropolitan Hospital, New York, NY
-Second Language: German, French

Q & A with Dr. Dominika Wittek

How did you get into pediatrics?
During medical school there were so many super interesting areas, it seemed very difficult for me to decide on one. But once I rotated in pediatrics, I knew that this is what I really love! Kids are just amazing: So tough, honest, straightforward and always trying to make everything fun! Helping kids stay healthy and happy is so rewarding!

Where did you grow up?
I grew up in a small town close to Duesseldorf in Germany.

Where do you live?
On the Upper West Side of Manhattan. I love NYC!

What do you enjoy most about working in Harlem?
Our amazing team (shoutout to our wonderful medical assistants) and of course all the super nice families in Harlem!

What keeps you motivated?
The kids! They deserve the best, and that's what I'm working hard for.

What do you do for fun?
Hang out with my family, cook, travel and all kinds of hands-on projects.