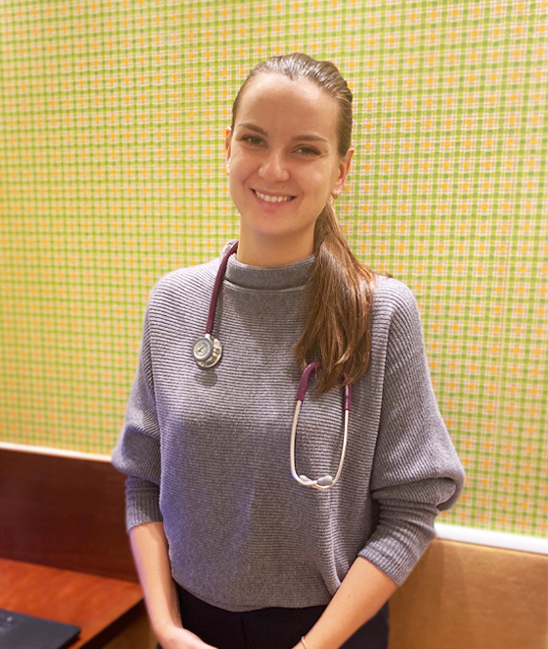 Ekaterina Golovko, MD
-Medical School: Saint- Petersburg State Pediatric Medical University
-Residency: Icahn School of Medicine at Mount Sinai / Elmhurst Hospital Center
-Second Languages: Russian

Q & A with Dr. Ekaterina Golovko

How did you get into Pediatrics?
Since my childhood, I have always enjoyed taking care of the children in my family, being around kids, and seeing them grow and thrive. During my adolescence, when it was about the time to choose my future career, I was hospitalized at a pediatric university hospital. I felt the caring attitude and empathy of the people who worked there. This made a great impact on my future and I felt that pediatrics was my calling. A few years later I was accepted to the same hospital as a first year medical student.

Where did you grow up?
Saint-Petersburg, Russia.

Where do you live?
Brooklyn, NY

What do you enjoy most about working in your neighborhood office?
Getting to know my little patients and their families, and learning more about the community.

What keeps you motivated?
The joy of children's smiles and laughter. Also watching kids growing healthy and thriving.

What do you do for fun?
I like to spend time with my family and friends, exploring new restaurants of NYC, or trying new recipes at home.