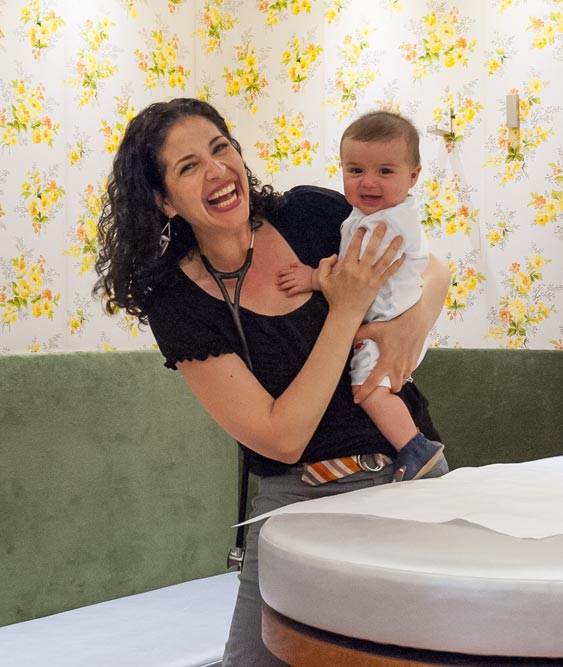 Main offices: Bay Ridge
Karen Moalem, MD
-Undergraduate: Brandeis University, Waltham, MA
-Medical School: Tufts University School of Medicine, Boston, MA
-Residency: The University of Connecticut, Farmington, CT
-Second Language: Hebrew, Spanish

Q & A with Dr. Karen Moalem

How did you get into pediatrics?
From a young age, I always knew I wanted to work with children. From frequent babysitting to summer jobs as camp counselor and swim instructor, most jobs consistently revolved around children. The interest in medicine arose secondarily from working as a Mother's Helper to a family with a disabled daughter, and solidified by working as a volunteer EMT at my university.

Where did you grow up?
Jerusalem, Israel.

Where do you live?
Bay Ridge!

What do you enjoy most about working in Bay Ridge?
Living and working in my own community is a blessing and a joy. I truly feel that I am among friends and neighbors in this diverse and grounded neighborhood. I also have the best commute imaginable!

What keeps you motivated?
The smiles on children's faces, and the opportunity to make a small difference in the lives of the families we serve.

What do you do for fun?
I cherish time with friends and family, and in my spare time enjoy traveling, dancing, and swimming.