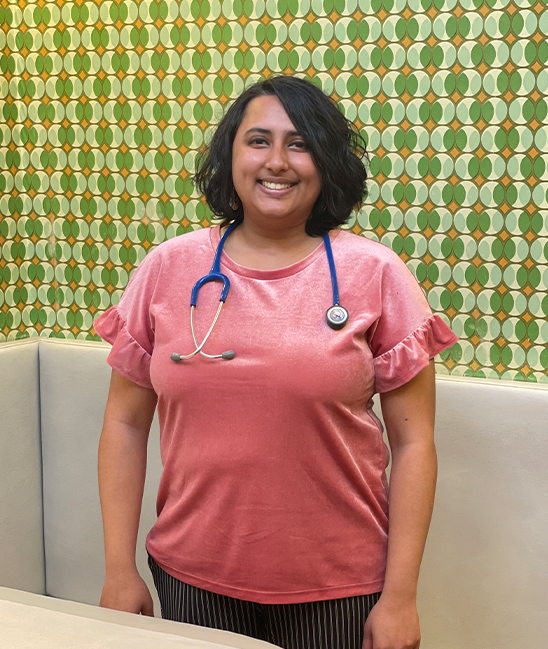 Mohini Krishnan, MD
-Undergraduate: University of Alabama at Birmingham, Birmingham, AL
-Medical School: University of South Alabama, Mobile, AL
-Residency: Phoenix Children's Hospital, Phoenix, AZ

Q & A with Dr. Mohini Krishnan
How did you get into Pediatrics?
I admire the resilience that children have and discovered I enjoyed going to work every day the most while I was on my Pediatrics clinical rotation in medical school!

Where did you grow up?
In my childhood, my family and I moved a lot, but the longest I have ever lived in any one place is Birmingham, Alabama.

Where do you live?
Brooklyn, NY

What do you enjoy most about working in your neighborhood office?
The camaraderie with my colleagues and always learning something new from my patients and families!

What keeps you motivated?
My family, friends, and music.

What do you do for fun?
I enjoy acrylic painting, going for walks, and trying out all the cool food options locally!