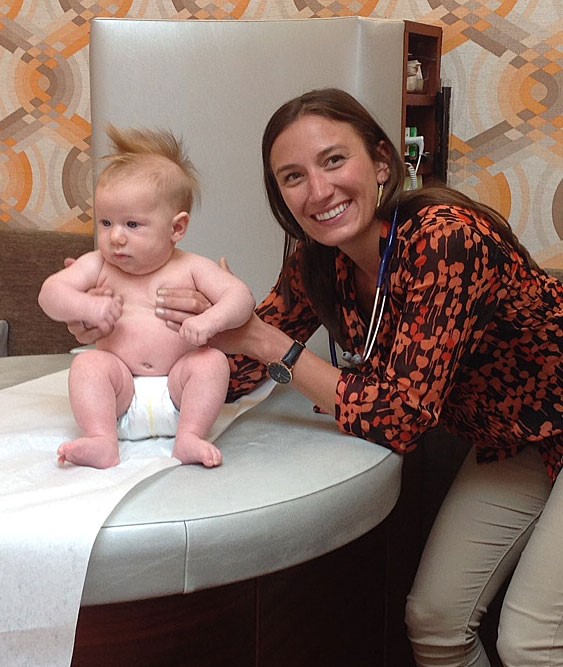 Main offices: Park Slope
Percy Huggins, DO
-Undergraduate: University of Vermont, Burlington, VT
-Medical School: Touro College of Osteopathic Medicine, New York, NY
-Residency: Maria Fareri Children's Hospital at Westchester Medical Center, Valhalla, NY

Q & A with Dr. Percy Huggins

How did you get into pediatrics?
Kids are the best! I always knew I wanted to be in the medical field and always had second jobs working with children. Pediatrics was a perfect fit. It is such a joy to work with and care for children as well as ease parental fears.

Where did you grow up?
I grew up in an actual log cabin on a lake, in a small town called Medford Lakes, New Jersey.

Where do you live?
I currently live with my husband in Park Slope, Brooklyn.

What do you enjoy most about working in your neighborhood office?
It truly feels like a family-oriented small town in the heart of Brooklyn. I also love that my patients come from all different backgrounds and the parents are in various interesting professions.

What keeps you motivated?
I am always motivated to keep getting better at a job I love. Pediatrics is always changing so it's filled with learning opportunities. The kids keep you on your toes daily which makes it extra fun.

What do you do for fun?
I love exploring the city we live in, hunting for delicious food in all the neighborhoods, cooking, exercising, reading and taking time to get out into nature.