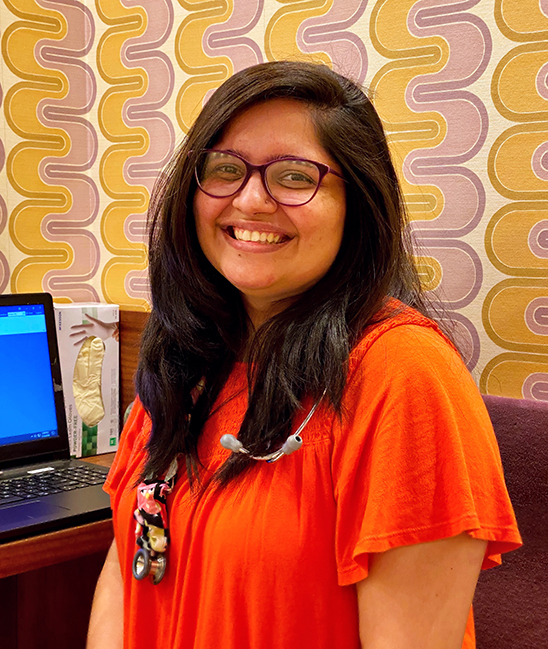 Riddhi Thaker, MD
-Medical School: Grant Medical College, Mumbai, India
-Residency: Maimonides Children's Hospital, Brooklyn, NY
-Second Language: Hindi, Gujarati, Marathi

Q & A with Dr. Riddhi Thaker

How did you get into pediatrics?
I love to build and foster relationships with patients and their families. Pediatrics provides me with the perfect opportunity to do so. My experiences while caring for sick, but very resilient, children during my medical school rotations further motivated me to become a pediatrician.

Where did you grow up?
Mumbai, India. I also spent a few initial years growing up in Uganda, Africa.

What do you enjoy most about working in your neighborhood office?
I look forward to forming long-lasting relationships with the neighborhood kids and their families!

What keeps you motivated?
The innocent smiles and laughter of children.

What do you do for fun?
I enjoy watching movies, reading fiction and trying out different cuisines in NYC.