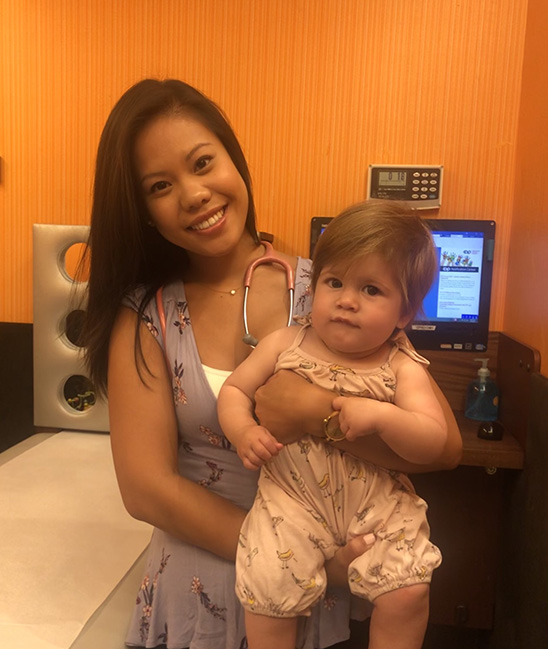 Stephanie Tong-Miller, MD
-Undergraduate: George Washington University, Washington, DC
-Medical School: Zucker School of Medicine Hofstra/Northwell, East Garden City, NY
-Residency: Cohen Children's Medical Center, Northwell, Glen Oaks, NY
-Languages: English, Cantonese, and Spanish

Q & A with Dr. Stephanie Tong-Miller

How did you get into pediatrics?
I went to medical school always knowing that I wanted to be a pediatrician! I grew up having a number of jobs working with young children. I've always admired the strong bonds pediatricians can have with their patients and their patients' whole families.

Where did you grow up?
Long Island, New York.

What do you enjoy most about working in your neighborhood office?
I'm new to the area but I can't wait to start meeting all of the families who live and raise their children here. I'm pretty excited to try all of the restaurants in the area.

What keeps you motivated?
I love constantly meeting new children and having the opportunity to watch them grow and develop while helping parents out along the way.

What do you do for fun?
I love cooking and baking, especially if someone else does the cleaning!