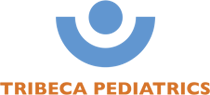 Educational and Entertaining YouTube Channels for Kids
| | | | |
| --- | --- | --- | --- |
| By Tribeca Pediatrics, March 9, 2023 | | Tweet | |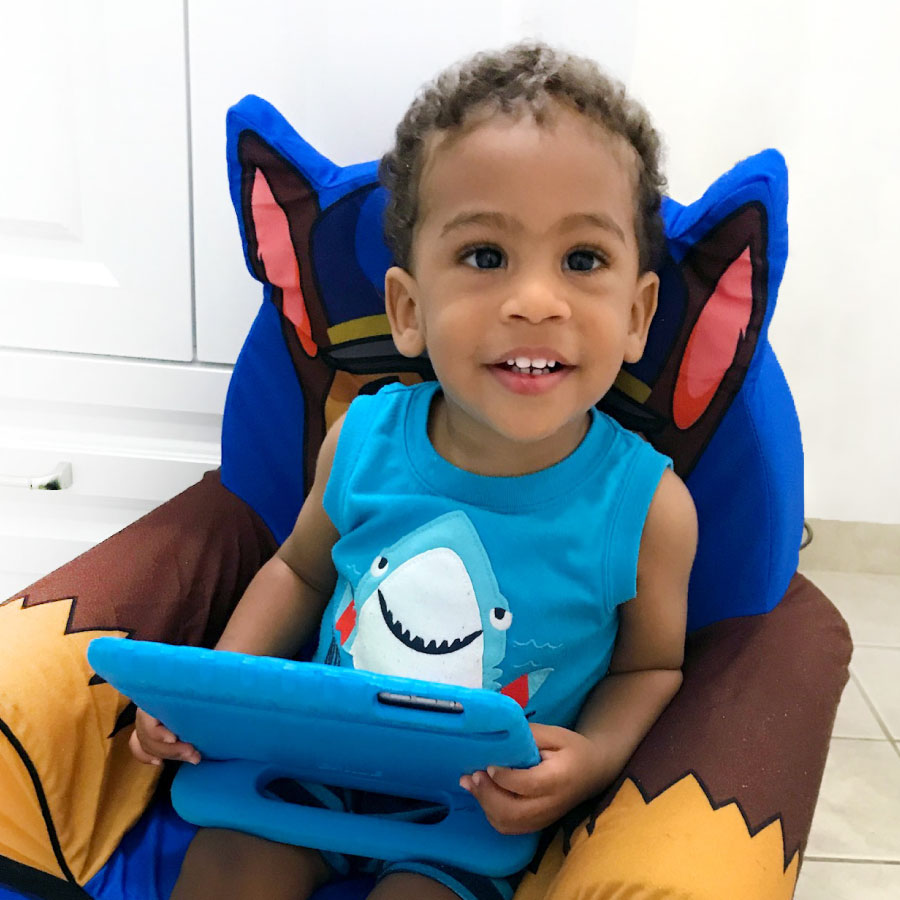 YouTube has become a favorite platform for children of all ages, and has grown in popularity to an exponential degree since its creation in 2005. Whether it's the feeling of being part of a larger community, or the endless variety of content, kids of all ages can benefit from the content provided on the platform. But with so many YouTubers creating videos for children, it can be overwhelming to sift through and find the best YouTubers for kids that feature educational, age-appropriate, and uplifting content. That's why this month, we're sharing some of our favorite YouTubers for kids of all ages. And make sure to read until the end for our suggestions on screen time and internet safety!
TODDLERS (AGES 2-3):
Sesame Street – The Sesame Street YouTube channel is an extension of the beloved TV show that has been entertaining and educating children for over 50 years. The channel features a wide range of content, including full episodes, classic clips, songs, and educational videos. You'll also find some of the most popular Sesame Street characters, including Elmo, Big Bird, Cookie Monster, and Abby Cadabby, as well as some newer faces like Julia, a character with ASD, and Rudy, Abby Cadabby's monster stepbrother.
PBS Kids – The PBS Kids channel features episodes of popular PBS Kids shows, such as Daniel Tiger's Neighborhood, Wild Kratts, and Odd Squad. The channel also includes clips and sing-alongs, as well as original content such as the "PBS Kids Talk About" series, which features kids discussing important topics like race and disability. The channel promotes learning and creativity through its content, with a focus on social and emotional development.
Songs for Littles: Toddler Learning Videos – This channel features original songs and nursery rhymes designed to help children learn the alphabet, numbers, shapes, and colors. The songs are accompanied by colorful animations and engaging visuals. The channel's creator, a licensed speech-language pathologist, uses ASL in many of their videos, to teach children basic signs that can help them communicate with hearing-impaired individuals.
YOUNGER CHILDREN (AGES 3-7):
Gracie's Corner – When one Houston family noticed that their children's YouTube suggestions were not diverse or representative of the black and brown experience, they took the bold initiative to start their own channel. "Gracie's Corner" is the outcome of this effort; a sing-along series lead by Gracie, takes viewers through a fun and catchy musical journey covering topics from learning the alphabet, to embracing natural hair.
SciShow Kids – SciShow Kids teaches kids about science, covering topics from dinosaurs, space, the human body, and engineering. Some popular videos on the SciShow Kids channel include "Why Do We Have Eyebrows?", "Why Do We Get Hiccups?", and "Why Do Leaves Change Color in the Fall?". These videos provide fun and accessible answers to some of the most common questions that children pose about the world around them.
National Geographic Kids – NatGeo Kids channel offers engaging videos on science, animals, history, and more. The channel aims to inspire kids to learn about the natural world, and videos are presented in a fun and engaging way, often featuring adorable animals and interesting facts.
TWEENS (AGES 8-12):
The Brain Scoop – Hosted by Emily Graslie, the Chief Curiosity Correspondent at the Field Museum in Chicago, The Brain Scoop videos cover a range of topics from biology, geology, and other sciences through interviews with experts, exploration of museum exhibits and collections, and field trips to natural environments. Some popular videos on The Brain Scoop channel include "Preserving Big Bones", "What's Inside a Mummy?", and "The Chemistry of Death". These videos provide detailed, but accessible explanations of complex concepts.
TED-Ed – TED-Ed was launched in 2011 as an extension of the TED (Technology, Entertainment, and Design) conference. TED-Ed videos are created in collaboration with educators and animators from around the world, with the aim of making complex topics easy to understand. From history, literature and philosophy, to science and technology, your kid is sure to find something to pique their interest.
HiHo Kids – HiHo Kids is hugely popular. Their flagship series is called "Kids Try", in which the kids are given the opportunity to try new foods, activities, and experiences that they may not have encountered before. The channel also created the series "Kids Meet", in which kids interview people from different walks of life, "Kids Play", in which they play games and participate in challenges, and "Kids Draw", in which they showcase their artistic talents.The HiHo Kids channel has received many accolades and awards, and has been praised for its positive representation of diversity, and ability to promote empathy and understanding to young viewers.
TEENAGERS (AGES 13-18):
Crash Course – Crash Course is a YouTube channel that offers in-depth courses on a variety of subjects, including history, science, and literature. Their videos are perfect for teenagers who want to learn more about a particular subject or who want to supplement their classroom education.
Vox – Vox is a news and culture-based YouTube channel that creates informative and thought-provoking videos on a wide range of topics, from politics and economics to music and film. Their videos are perfect for teenagers who want to stay informed about the world around them and learn more about different cultures and perspectives.
Good Mythical Morning – Good Mythical Morning is a daily YouTube talk show, created in 2012 by hosts Rhett McLaughlin and Link Neal, also known as "Rhett and Link." Each episode features the hosts taking on various challenges, games, and taste tests. The success of the show has also led to various spin-offs, making Rhett and Link household names in the YouTube community.
SCREEN TIME AND INTERNET SAFETY
All content enjoyed by kids should be monitored, and screen time should be limited. Generally, children under 18 months should engage in supervised video chatting with family and friends, 18-24 month olds should watch educational programming with an adult, and children over 2 years should keep screen time to 1 hour or less of high-quality programming per day. For all age groups, we recommend shutting off screens during meals, and at least one hour before bed. Parents should encourage other activities like outdoor play, reading, and social interaction to ensure their child has a balanced lifestyle. Always use your best judgment on screen time, or talk to your pediatrician.
To ensure that children are watching age-appropriate content on YouTube, parents can enable the Restricted Mode feature on YouTube, which filters out mature content. Parents can also create a separate YouTube Kids account for their child with parental controls activated, to limit the type of content their child can access. And lastly, parents should talk openly with their children about the potential risks of sharing personal information online, and the importance of not engaging with strangers.
We hope this list of YouTube channels for kids can serve as a starting point for you to explore and discover high-quality, age-appropriate content, and help your kids create new connections with the world around them.