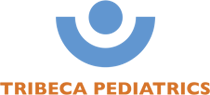 Resisting Toilet Training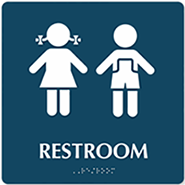 If your child is still not on the potty by their third birthday, don't panic; it may just be a matter of time. Just like every other milestone, there are wide variations in when kids reach it. But there is also the possibility that your child has grown so comfortable in diapers that they feel no need to change habits. Worse, you could also have been mildly pressuring them without realizing it, which can act as a deterrent.

By four years of age, if your child has not achieved bowel control, there is no doubt that they are almost certainly responding to one of these outside stimuli. In that case, here is a modified laissez-faire approach that will solve your problem:

1 | Buy some training diapers. They are much less absorbent than normal diapers and therefore more uncomfortable.
2 | Teach your child to put the diaper on themselves, and place the pile of extras within their reach.
3 | During the day, let them run around in underwear or, when possible, naked.
4 | If your child asks for a diaper, remind them where they are.
5 | If your child goes in their underwear, don't rush to change them.
6 | If they go in the potty, don't praise them with all the pent-up relief in your heart. The aim here is to maximize their discomfort and their autonomy.

Again, don't push and don't nag. Just calmly send the message that they should use the potty for their own benefit rather than yours. If your child is in preschool they'll just have to wear a training diaper until they get "trained." Little by little, they will discover the primary reason for toilet training: comfort. The older a child is and the more entrenched their habits, the longer the training may take. But it will always work if you are rigorously consistent.