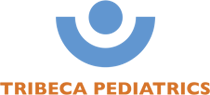 Guilt-Free Ways to Keep Your Toddler Entertained
| | | | |
| --- | --- | --- | --- |
| By Olivia Cuartero-Briggs, March 9, 2021 | | Tweet | |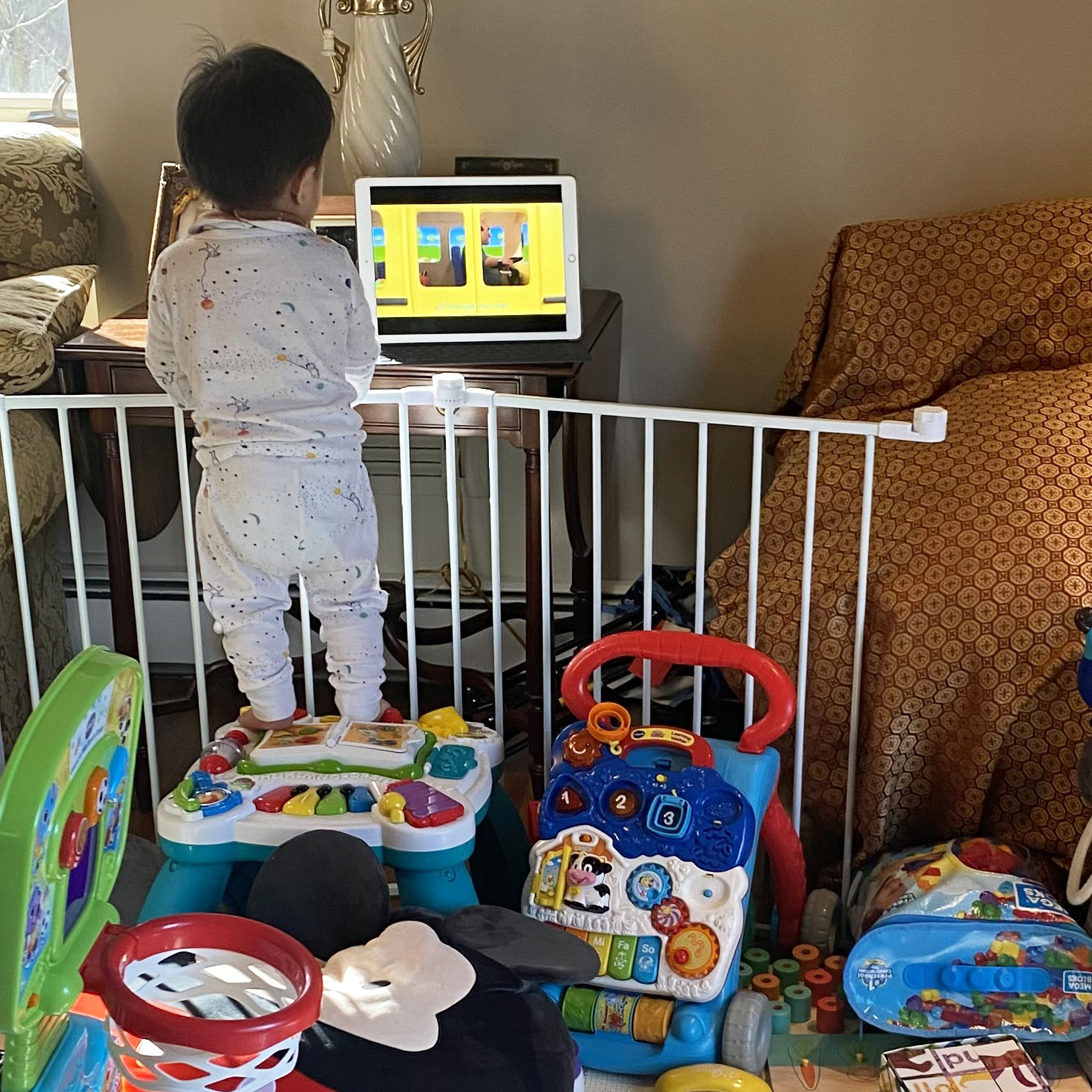 If there's one silver lining to this long, arduous, awful pandemic, it's that it has given us all a lot more time with our children. There is a point, however, when time with the kids goes from being a fun period of bonding to a stressful and infuriating eon as you are cooped up with your child who is always on the go. Toddlers, in particular, are constantly curious, often disagreeable, boundary-pushing, mess making, fearless little hellions. And while we love our tiny tots dearly, sometimes we just need them contained and entertained for a while so we can gather what's left of our sanity, get stuff done, or, I don't know, eat something from time to time? Let's explore some ways to keep your toddler safe and entertained without merely plopping them in front of the TV.
All of the activities listed below will require a safe place for your tot. Particularly if you're going to be running around trying to get things done, or finishing up some work. Pack and plays, play pens, baby fencing, and baby-proofed rooms will suffice.
1. THE BOX OF BOXES – Ever notice how toddlers rarely give a hoot about holiday gifts, but get endless enjoyment out of the boxes they came in? In the spirit of keeping them occupied, use it! First, gather all the boxes you can find around the house. Place age-appropriate toys in each box, and close them up. Then, place all the smaller boxes into one large box. Plop your little one in their playpen, and present them with the big box of goodies! We can almost guarantee you, your toddler will be occupied until they get down to the very last box, and then they'll play with the toys!
2. BOX FUN PART 2 – Then, once your toddler has finished unboxing all the boxes and toys, turn the large box on its side so they can climb into it. Then, give them a handful of large, color-safe markers, and let them decorate the box inside and out! They may decorate themselves too, but that's okay! Makes for some great Instagram pics.
3. ONE MAN KITCHEN BAND – If you don't mind a little – or a lot of – noise, grab a bunch of pots and pans and place them facedown in your child's playpen or safe space. Give them a wooden spoon, drumsticks, or other non-metal object they can wail away with. You can even put on some music to accompany their own clanging musical stylings!
4. ICE ICE BABY – Lay down some towels, then toss some ice cubes into a mixing bowl or two. Add a few plastic cups to the mix, and you'll be amazed how long your curious toddler will be fascinated by their new, cold, melting toys.
5. TASKMASTER TOT – Little ones love feeling like they have an important job to do. Toss your tot a bunch of non-matched socks and ask them to match them up. After a short demonstration, you should be able to send off a few e-mails while they work on that. You can also fill their playpen with toys and ask them to put them all away into a box, stack play cubes or blocks as high as they can, or brush a doll's hair. They might not do the best job in the world, but they'll be occupied!
6. ZOOM TO THE RESCUE – Grandparents might not be able to physically come over and help right now, but, as long as you have a computer or smartphone, they can still help out. Strap your little one into their high chair, toss them a snack, and let them talk to Nana or Grandad for a while. All parties involved will – under most circumstances – be happy for the face time.
7. SCREEN TIME – And, listen, there's nothing wrong with a little screen time here and there, especially if it keeps you from going bonkers. Great options for engaging, educational screen time, are:
A. Children's programming in other languages, available on nearly all streaming platforms.
B. Educational programs for toddlers, like Sid the Science Kid (PBS Kids) and Sesame Street (YouTube TV).
C. Sing along shows, like Beat Bugs (Netflix) and Little Baby Bum (YouTube)
D. Interactive apps for smartphones and tablets, like Busy Shapes, Peekaboo Barn, and Toca Boca.
8. LET THEM HELP YOU – And lastly, if you're trying to get some household chores done, consider letting your toddler help you. Again, toddlers love having a job, and they love you, so giving your tot simple tasks like sweeping, collecting toys, dusting, running a hand vacuum, or wiping down surfaces with a damp rag, will certainly keep them occupied, and maybe actually help you a little along the way.
We hope this little list provides you with some entertainment inspiration, but most importantly, we hope it brings a bit of peace to your day.