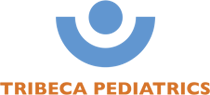 Measles Update
In light of the current measles outbreak in the US, we would like to address some basic facts about the disease. Measles had been eradicated in the US back in 2000, but since then, there have been occasional outbreaks as vaccination is not universal.
Measles is an acute viral illness that is characterized by a very high fever, cough, runny nose and red eyes followed by a specific rash; symptoms can last 5 to 7 days. Just like the flu, this virus is very contagious and can sometimes have rare but serious complications, especially among immunocompromised individuals.
Who is at risk?

– Unvaccinated children
– Children under one year. (The MMR vaccine is routinely given at age 12 months or older with a second dose after age 3 years. Before age 1, the vaccine is not as effective. Infants under 3 months carry some passive maternal immunity; most mothers have been vaccinated.)
Transmission:
Measles spreads via coughing and sneezing. It is a highly contagious virus that can linger on surfaces and in the air for up to 2 hours after an infected person has left.
Prevention:
– Vaccination of course.
– In the event of an outbreak, the recommendation is to avoid crowded places (not very realistic in NYC), especially if you are not immunized.
– After administration of the MMR vaccine, it takes the body 2-4 weeks to make immunity.
At this time, the New York City Health Commissioner has issued an Order for children residing or attending daycare within the following zip codes (11205,11206,11221,11249) who are between 6 months and a year should receive an early dose of the MMR vaccine. Anyone over 12 months who lives, works or attends school in the listed zip codes, who has not received any dose of MMR, must also receive an initial dose.
What We're Doing:
Our staff has been properly instructed to screen for kids at risk prior to their office visit. If we identify concerning symptoms, we ensure appropriate infection control to prevent contact between patients. We have stocked additional MMR inventory and are actively scheduling patients eligible for early doses. Our practice will continue to educate and provide vaccinations for all New York City families.