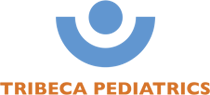 Q&A on Ticks and Lyme Disease
| | | | |
| --- | --- | --- | --- |
| By Tribeca Pediatrics, June 4, 2021 | | Tweet | |
With summertime approaching, it is also the bloom of tick season, primarily in the Northeast. Dr. Mindy Gallagher from our Ardsley office, answers some Frequently Asked Questions on ticks and Lyme disease.
1. What is Lyme disease and where is it prevalent?
Lyme disease is caused by an organism, called Borrelia burgdorferi, transmitted to humans by deer ticks typically during late Spring and early Summer. Lyme-carrying ticks are most common in the coastal northeast. In this region, about 30-50% of deer ticks harbor Lyme.
2. How do I properly remove a tick?
If a tick is found it should be removed with tweezers (if a hand is used make sure to use a paper towel or glove).
Slide the tweezer straight underneath the body as close as possible to the skin.
Without twisting the hand, pull straight up. If any small mouthparts are left they will usually come out on their own.
Clean the skin after with soap and water or alcohol.
There will be redness at the site of the bite. This is normal and not the same as the characteristic bull's-eye Lyme rash.
Dispose of the tick.
3. Should my child take antibiotics just for precautionary measures?
If the tick is attached for greater than 36 hours and acquired within the northeast region, then an antibiotic prophylaxis can decrease transmission rates. All patients should be monitored for symptoms, and treated if symptoms develop. If you have any concerns regarding a tick bite, give our office a call to schedule a visit.
4. What are the signs and symptoms of Lyme disease?
The key symptoms to look out for include:
The "bull's-eye rash" at the site of the tick bite
Fever
Chills
Muscle and joint aches
Swollen glands
5. If my child has symptoms, when should my child be tested for Lyme disease?
The optimal time to test for Lyme disease is 6 or more weeks after a tick bite, unless it was already treated with antibiotics. If you are tested too early, results may be inaccurate and negative. There is no risk in waiting to get tested, since Lyme disease has no resistance to treatment.
6. Can you test ticks for Lyme disease?
There is no clinical need to save the tick for testing.
7. How can we protect ourselves from tick bites?
There are practical ways we can protect ourselves. This includes using insect repellent, prioritizing tick checks and bathing soon after spending time outside.