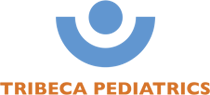 Polio FAQ
| | | | |
| --- | --- | --- | --- |
| By Tribeca Pediatrics, August 15, 2022 | | Tweet | |
We understand the concern from parents in, and around New York City, regarding recent reports of the poliovirus found in wastewater samples. Here, we answer some of the questions that we've received from parents, to help you stay informed.
Polio has long been considered an eradicated disease in the United States. Although cases have continued to appear around the world with some level of regularity, the virus has been kept under control through vaccination.
The inactivated poliovirus vaccine, or IPV, is the only polio vaccine that has been used in the U.S. since 2000. IPV is injected, and uses an inactivated version of the virus. The IPV vaccine is safe, and is effective against eliminating the risk of transmission.
Why is everyone talking about Polio now?
In July, one case of polio was reported in an unvaccinated adult in Rockland county. This prompted an investigation by health officials, which confirmed the presence of poliovirus in 20 wastewater samples across Rockland and Orange Counties. To date, there has only been one identified case, and risk of transmission to fully-vaccinated individuals remains extremely low.
How is Polio transmitted?
Polio is transmitted through fecal oral transmission, from an infected person's stool.
Fecal oral transmission occurs most commonly in places where there is poor sanitation or substandard hygiene practices.
Transmission can occur from:
Improper hand hygiene, especially after using the bathroom.
Contact with infected individual's feces, and touching your mouth.
Contact with objects like toys, that are contaminated with an infected person's feces.
Polio is very contagious, but transmission among fully-vaccinated individuals is extremely rare.
Poliovirus is very rarely transmitted through respiratory droplets.
What are the symptoms of Polio?
Around 70% of poliovirus cases are asymptomatic.
About 1 out of 4 people with poliovirus will have flu-like symptoms such as, fever, nausea, fatigue, headache, and sore throat. These symptoms usually last 2-5 days, and resolve on their own.
About 1-5 out of 100 people with poliovirus can develop neurological complications such as meningitis, which is an infection of the spinal cord and/or brain.
Paralysis or weakness in the arms and/or legs is rare, but can happen in outbreaks.
What are the risks?
Unvaccinated or under-vaccinated individuals, especially those living in areas with higher rates of transmission, could face an extra level of risk in developing the above symptoms.
Fully-vaccinated individuals face very little risk in carrying or transmitting poliovirus.
How much protection does the vaccine provide?
IPV is extremely effective.
Primary series for children: 2 months, 4 months, 6 months, and a booster at 4 years.
After 2 doses: 95% effective
After 3rd dose: upwards of 99% effective
After Booster at 4 years: continues lifelong immunity
The CDC is not recommending that children get vaccinated outside of the regular schedule, or receive additional vaccine doses.
How can my unvaccinated child catch up with vaccines?
Anyone unvaccinated should talk to their provider to put together an appropriate vaccine catch-up schedule.
How do I keep my family safe?
Make sure your child is vaccinated at the recommended intervals.
Everyone in young children's circle should be fully vaccinated.
Practice proper hand-washing.
This involves lathering hands and fingers with soap and warm water for 30 seconds after using the bathroom at home or in any public space.
Alcohol-based hand sanitizers do not kill poliovirus, and are not effective against transmission.
Check your child's vaccination status on the patient portal.