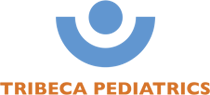 Practice Updates on COVID-19
| | | | |
| --- | --- | --- | --- |
| By Michel Cohen, April 29, 2020 | | Tweet | |
As the COVID-19 situation is slowly improving in New York, I wanted to touch upon a few points related to kids and where we stand at Tribeca Pediatrics.
First, there are multiple reports that the rate of childhood immunization is dropping dramatically due to the decrease of preventive visits. Fortunately, COVID-19 has spared the pediatric population in regards to the severity of the disease. It would be such a shame if kids are exposed to diseases that can be prevented by these immunizations. Throughout this crisis, we have pledged to be available to our families and provide care in the safest possible way. As this crisis evolves, we are continuously refining our protocols to allow families to visit the offices for preventive care and sick visits.
To ensure the safety of our patients, families and staff, we have implemented the following policies in office:
• Well visits and sick visits appointments are scheduled separately. Sick visits scheduled in office must have a virtual visit first.
• All patients and family members coming into the office are pre-screened for potential infection.
• We are limiting the waiting room to a max of two families and bringing patients into exam rooms upon arrival.
• Only one guardian is to accompany the patient to the visit with the exception of newborns (babies under 3 months old).
• Staff disinfects exam rooms after each patient and office space.
• All staff wear appropriate PPE. Patients and family members over 2 years old must wear face masks.