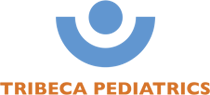 Take a Walk with Your Kids
| | | | |
| --- | --- | --- | --- |
| By Olivia Cuartero-Briggs, May 9, 2019 | | Tweet | |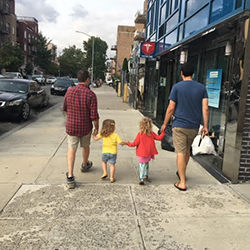 If you're reading this, chances are you live in or near New York City or Los Angeles. There's always lots to see and do, loads of diversity, museums, art, performances to enjoy, and a wealth of opportunities. What can be tough for city kids, however, is that they don't always have backyards to play in, they can't just walk to their friend's house, or ride their bike to the playground. But there is something you can do that's physically and emotionally healthy for both you and your kid, and can help alleviate the claustrophobia of being stuck inside all day: go for family walks.
The Physical Benefits
You already know walking is good for you. But here are a few health-related facts: Taking regular walks can lower blood pressure, blood sugar, and help reduce weight, which can lower your risk of getting heart disease or diabetes. Walking also improves sleep and circulation, which is good for everything. The same goes for your kids as well!
The Mental/Emotional Benefits
Remember when the school coach would tell kids who were fighting to "take a walk"? That's because walks, just like any form of cardio, is a great mood-lifter. In fact, a recent study published in the Archives of Internal Medicine found that people with depression who took daily walks improved just as much as those on medication. In addition, Frontiers in Neuroscience recently published a study proving that walking improved both divergent and convergent thinking, the two types associated with enhanced creativity and problem-solving. And if your child is stressed about an upcoming test or a spat with a friend, walking clears the system of cortisol (the stress hormone) and allows them to stop the vicious cycle of never-ending worry.
The Best Benefit
But by far the best byproduct of taking walks with your family is bonding time. Leave the phones and worries back at the apartment, and just walk and talk together. With all of that increased circulation, natural mood-lifting, and stress-reduction going on in your bodies, you're bound to have some great chats and learn more about one another. It only takes about fifteen minutes to get the full benefits of a daily walk, and we can all spare that, right?