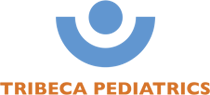 Virtual Visits
| | | | |
| --- | --- | --- | --- |
| By Tribeca Pediatrics, May 5, 2020 | | Tweet | |
Recently, the AAP updated their guidelines recommending in-person and virtual well visits for children over the age of 24 months during the pandemic. We have confirmed that the major insurance companies are currently covering this service. Children, 24 months and younger, should continue to have timely, in-person well visits to receive vaccines, screenings and physical exams to assess their growth and development.
We will begin scheduling virtual well visits this Wednesday, 5/6. These visits can be scheduled with your primary pediatrician and will consist of a virtual exam, developmental questions and an assessment of growth and weight. Please take your child's height and weight prior to the visit. Along with the virtual visit, an in-office supplemental visit will be scheduled for a later date to 'close-the-gap' and complete the visit. This abbreviated visit will include a physical examination, vaccinations and relevant screening tests (hearing, vision, blood pressure etc). The supplemental in-office visit is much quicker and will be performed by a designated provider who is assigned to conduct these visits, along with a medical assistant. This provider will likely not be your child's primary pediatrician. If you would like to see your child's pediatrician for both parts of the exam or would like to have a single visit, you will need to schedule an in-office comprehensive well visit.
We are hoping these visit options will help keep patients on track with their visits and everyone healthy. Along with the AAP, Tribeca Pediatrics believes in providing and ensuring continued, preventive care during this pandemic. Please give our office a call if you would like to schedule a virtual well visit.