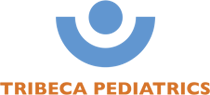 Summer Reading 2021
| | | | |
| --- | --- | --- | --- |
| By Tribeca Pediatrics, June 30, 2021 | | Tweet | |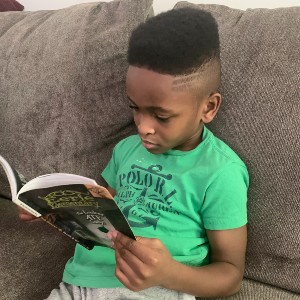 Now that cities are reopening, summer feels more normal with plenty of activities to do. This month we're sharing a summer reading list and encouraging families to check out and support their local library. Reading has been proven to reduce stress, lower blood pressure, aid in sleep, and improve brain connectivity, along with all the obvious benefits of learning new information and broadening one's vocabulary. Below is our list highlighting a selection of recommended books from the New York Public Library and the Association for Library Service to Children.
Babies, Toddlers, and Preschool
1. Birds by Kevin Henkes, illustrated by Laura Dronzek
A little girl is fascinated by the colors, movements, shapes, and sounds of the many different birds through her window. She is happy to discover that she and they have something in common.
2. Don't Let the Pigeon Drive the Bus by Mo Willems
No matter how hard he pleads and begs, the pigeon is not supposed to drive the bus while the driver is away, but the bird doesn't plan to give up that easily.
Kindergarten- First Grade
1. Bunny Money by Rosemary Wells
Max and Ruby spend so much on emergencies while shopping for Grandma's birthday presents that they just barely have enough money left for gifts.
2. Doctor De Soto by William Steig
A kind mouse dentist and his shrewd wife outfox a dangerous patient who wants to try out his new gold teeth on them.
2nd-3rd Grade
1. Because of Winn-Dixie by Kate Di Camillo
10-year-old India recounts the first summer she spends in her Florida town and everything that happens because of her dog, Winn-Dixie.
2. Locomotive by Brian Floca
An exciting look at the early railroads and the pioneers who traveled them. Experience the sights and sounds of these amazing machines!
4th- 5th Grade
1. Becoming Naomi León by Pam Muñoz Ryan
When Naomi's mother appears to reclaim her long after she abandoned her, Naomi takes off with her great-grandmother and brother to Mexico, hoping to find their father.
2. Granny Torrelli Makes Soup by Sharon Creech
Under the wise eye of her grandmother, Rosie navigates her friendship with her next-door neighbor, Bailey.
6th-8th Grade
1. All Thirteen: The Incredible Cave Rescue of the Thai Boys' Soccer Team by Christina Soontornvat
This multi-award-winning nonfiction book tracks the survival story of a Thai boys' soccer team, showing both the challenges facing rescuers and the bravery and ingenuity of those trapped in a flooded cave.
2. Amari and the Night Brothers by B. B. Alston
After Amari's brother disappears, she is nominated to train at the secret government organization he worked for. At this camp, Amari learns she is a magician and trains to be a junior agent for the Bureau of Supernatural Affairs. First in a series.