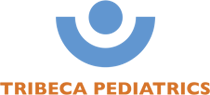 Flu Shots
| | | | |
| --- | --- | --- | --- |
| By Tribeca Pediatrics, September 11, 2020 | | Tweet | |
As families prepare for an unusual school year, we want to address how we will be handling another Fall tradition in this unprecedented time: flu shots. Typically flu clinics are a time when our offices are bustling with patients and families. This year we will be conducting them very differently, in order to keep everyone safe. Since flu season typically starts late Fall, patients due for a well visit before November 1st will receive their flu shot during their visit in order to limit multiple trips to the office. Siblings should be brought in as well.
For patients scheduled for flu clinic appointments, families should wait outside the office, to minimize the amount of people in the waiting room. A staff member will check you in and escort you inside when it is your child's turn. We have implemented new procedures to make the vaccination as quick and efficient as possible and keep wait times to a minimum. After the immunization, parents will receive a text message the next day with a link to their child's patient portal, where they can download an updated immunization record reflecting the flu shot, so there is no need to stop at the front desk.
The flu vaccine can be administered starting at 6 months of age. If your child is under 9 years old and has never received a flu vaccine or only one dose prior, they will need to get a booster shot 30 days after the first shot of the season.
Similar to last year, Tribeca Pediatrics will only offer the flu vaccine in injection form and not the nasal mist.
Our goal is to keep our waiting rooms with a limited number of families so we will not be providing vaccine and school forms at the front desk. You will be able to download an updated vaccine record from your child's patient portal after the visit.
Flu clinics will be open for appointments starting 9/19.
Please schedule your flu shot appointment here.
Watch the video below to see what you can expect for flu clinics this season.