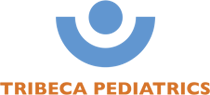 A Message on the Infant Formula Shortage
| | | | |
| --- | --- | --- | --- |
| By Tribeca Pediatrics, May 16, 2022 | | Tweet | |
As many of you are aware, there is currently an ongoing infant formula shortage across the United States, which has largely been caused by Abbott's voluntary recall of contaminated formula products as well as supply chain issues.
The Biden administration announced yesterday that formula manufacturers have ramped up production by 30-50%. While this is encouraging news, we understand how frustrating this situation is and that a lot of parents are still struggling to find formula.
Below we are sharing some guidance and updates:
—
COW'S MILK:
Cow's milk can be a temporary option if your child is older than 6 months and is usually on regular formula (as opposed to a specialty product for allergies or special health needs).
Feeding your baby (6+ month) with cow's milk is not an ideal nutritional source and should not become the routine, however this is a better option than feeding with homemade or watered-down formula.
HOMEMADE FORMULA:
The FDA and AAP

strongly advise against

consumers making infant formula at home.

Although recipes for homemade formulas have been circulating on the internet,

these are not proven safe

or to meet your baby's nutritional needs.
TODDLER FORMULA:
Toddler formulas are not recommended for infants unless your baby is one year old (in which case they can switch to whole milk).
WATERING DOWN:
Watering down your baby's formula to make it last longer should not be done and can cause nutritional imbalances in babies.

Always prepare formula according to the manufacturer's instructions.
PLANT-BASED MILK ALTERNATIVES:
Plant-based milk alternatives (such as oat, almond, cashew, & coconut milks) are not recommended for babies under 1 year of age. These are low in vital proteins and minerals that your infant needs.
—
The US Department of Health and Human Services (HHS) released a list of online resources for parents and caregivers who are experiencing difficulties in accessing formula products.
This list includes manufacturer hotlines, community resources, guidance for WIC-eligible families, and general guidance:
https://www.hhs.gov/formula/index.html
Please contact us if you have any questions.