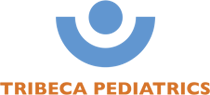 COVID-19 Antibody Testing
| | | | |
| --- | --- | --- | --- |
| By Tribeca Pediatrics, May 19, 2020 | | Tweet | |
We are now offering Antibody testing for COVID-19 in the office, for our patients, through Labcorp. Our clinical leadership team has evaluated the antibody tests used by Labcorp and is now comfortable with the accuracy of the results. The test consists of a blood sample that will be sent to Labcorp for processing. The results will be back in 2-3 days.
For the test to be accurate, your child should meet the criteria below:
• Had symptoms of or exposure to someone with COVID-19 or tested positive for COVID-19.
• It has been at least 14 days since confirmed results or exposure.
• They have not experienced COVID-like symptoms in the past 10 days and have been fever free for 3 days.
Please note:
• This test has been authorized by FDA under an Emergency Use Authorization (EUA) but has not been officially FDA approved.
• It is unclear if the antibodies that result from SARS-CoV-2 infection will provide someone with immunity from a future infection.
• Negative results do not always rule out a past or a current COVID infection.
If you would like to schedule an Antibody test for your child or have questions, give us a call.