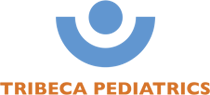 FAQs on Cold and Flu Season During the Pandemic
| | | | |
| --- | --- | --- | --- |
| By Tribeca Pediatrics, October 14, 2021 | | Tweet | |
Dr. Vijay Prasad from our Ridgewood office answered some questions about common seasonal illnesses during the pandemic.
Q) When will the COVID vaccine be available for kids, and do you recommend it?
Pfizer has approached the FDA for approval for 5-11 year olds. If approved, the vaccine will likely be available between Halloween and Thanksgiving.
Q) Can kids get the flu and COVID virus at the same time?
Coinfection is entirely possible but it isn't necessarily more dangerous for your child. Masking, hand hygiene, and social distancing can decrease the transmission of influenza as well as COVID-19.
Q) Can my kid still get a COVID vaccine if they got the flu vaccine?
Yes, the AAP updated their guidelines to approve the simultaneous administration of the influenza vaccine and the COVID-19 vaccine. There are also no limitations in minimal spacing between the two vaccines.
Q) What should I do if my child is exposed to someone with confirmed COVID+?
If your child is unvaccinated they should quarantine for 14 days, and their symptoms should be monitored from the date of last close contact. (Close contact is defined as exposure within 6 feet of someone confirmed positive, for a cumulative total of 15 minutes or more over a 24-hour period.) The quarantine can be shortened to 10 days without testing, if no symptoms have been reported during daily monitoring. The quarantine can be shortened to 7 days if a PCR test is negative at least 5 days after the exposure, and no symptoms were reported during daily monitoring.
If your child is fully vaccinated without symptoms, they do not need to quarantine. However, testing is recommended 3-5 days after exposure.
Q) Is MIS-C something I should worry about?
MIS-C is a rare, but serious autoimmune complication of COVID-19 that occurs weeks after initial symptoms start. If your child is recovering from COVID-19, and develops a new, prolonged fever, it is important to follow up with your doctor.
Q) Do vaccinated breastfeeding mothers pass antibodies to their babies?
Yes, the vaccinated mother's immune system develops antibodies against COVID-19 and passes them through breast milk to the baby. Studies have shown strong presence of antibodies in breast milk six weeks after immunization. This can be a wonderful way to protect your baby while a vaccine is being investigated for the age group.
Q) Can my baby be tested for COVID?
Yes, there is no minimum age for COVID testing. You can schedule a COVID PCR test at any one of our offices.
Q) My kid has a runny nose and cold symptoms; could this be COVID?
The range of symptoms for viruses like influenza, the common cold and COVID-19 are similar and difficult to distinguish. If your child was exposed to someone with COVID or is experiencing persistent symptoms, they should be evaluated.
Q) How long should my kid stay out of school/daycare if they have cold symptoms but are not COVID+?
If your child has a fever, they should be kept out of school. Most schools will require that a child be fever free for at least 24 hours before returning. However, many cold symptoms can linger for days or weeks after the resolution of fever. Check in with your child's school/daycare as policies may differ.