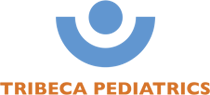 Talking to Your Kids About Racism
| | | | |
| --- | --- | --- | --- |
| By Dr. Stephanie Desgrottes, June 4, 2020 | | Tweet | |
The families at Tribeca Pediatrics are witnessing the grave and racially-charged current events alongside the rest of the world. Parents are wondering how they can responsibly and sensibly navigate conversations about racism and systemic violence with their children. Recent literature from the AAP has shown that racism negatively impacts all children's health and development from an early age. By age 12 years, children are set in their beliefs of racial bias. As such, conversations and modeling on race and racism must start at home.
Parents must set themselves as role models by setting the example and exposing children to racial and ethnic diversity. This is possible by encouraging a multicultural circle of friends, traveling to different types of communities in the world, and participating in community groups that advocate for fair treatment like your child's school or a place of worship.
It is important to talk about race starting at a young age. Preschool-aged children may begin to point out physical differences in people. Parents may respond positively stating how wonderful it is that everyone is different. Even the skin tones within your family are not exactly the same! As your child gets older, speaking openly about race, diversity and racism is essential so that they may trust you as a resource and come to you with questions. Point out the stereotypes and racism seen in media or books as the 'bad guys'. Introduce a library of children's books where there is a diversity of main characters. It is key to set the foundation for acceptance and respect of differences early on.